Grasshopper Hole Hideaways
March 14, 2009
Chapter One:
The Beginning of the Dark Times





As I probably should tell you, this is a recording of the adventures of an unlikely group sent to save their kingdom. You can also find this story in The Recordings of Famous Adventures and Heroes. Read on!

Flare is a normal boy of the Thorians. He lives in the city of Thor, which borders the western border of Cair. Thor is a beautiful city, with apple orchards, stone churches, and pretty wooden houses. They had schools with dazzling flowers in the front courtyards and sun-ripened grains waving lazily in the wind.

Cair is a city of Elves. Most of the elves come from Manglory, after the city of Kar. There are three ways to get to Kar. One is through Doom Forest, where the Dwoblins live. Another way is Cassidy Hunting Grounds, where all the famous hunters go. The last way, Canyon Falls, is the most dangerous.


They had four shops in Thor, which were: Butchers Fancie, Bakers Shop, Mr. and Mrs. Brown's Cobbler Shop, and Mrs. Susie's Clothes shop. Thor also had two churches, one called Bethany and the other called Christianity. They also had one restaurant called The Traveler.

Flare was often up to mischief with his friends Darrin, Carina, and Bayly. They usually liked to go taking chickens from Mr. Lowco's coop. They always returned it, but after they pulled out a few feathers and fed it beans.

Flare lived in a wooden home with his Mother, Father, Grandmother, and Grandfather. They had a nice little garden, where they grew potatoes, carrots, squash, and beans, which are credited to how healthy they all were. His Uncle, Aunt, Cousin, and Niece lived next to them, and they also had a garden.

Every day was like the last. They got up, ate, went to school, came home and did the evening chores. But one day changed all that. That day was May 22, 3748.

One day the Wizard, called Zairian, came riding very fast on Emma the white horse. He brought news that King Mieler was losing a war to the Dark Lord of Mel. He told them that four young persons were to give King Mieler the Sword of Eithen.

'We must fight, or the Dark Lord will have us his slaves!' declared Zairian.

'But who shall we send? Surely not Blang! He is too fat!' at this, Blang felt a stab of sadness. The person, however, continued. 'And Dwarg, the strongest, should not go! He should stay to protect Thor!' argued a villager.

They argued for a few minutes.

'How about Flare, Darrin, Carina, and Bayly? They should go! They are young and adventurous! Plus, they would stop bothering my chickens,' said Mrs. Lowco.

' Quiet down now! Shall we bring them forward? All right! Come forward young adventures,' said the Wizard.

They crept forward, not saying a word.
The Wizard then started to explain the journey to Mieler in Casadara. The Wizard said: ' You must pass through the vallies of Kar and Cair. You then must pass through Mel and the Dark Dungeons. It should take you about four months to get there. We will supply you with four ponies, food, water, and weapons. You will have to find your way there. Good luck, be speedy.' His face suddenly looked sad.


'Now we shall celebrate! Grills' birthday is today! Celebrate!' The music started a lively tune with the people of Thor dancing along. The Greenbeer* and Butter-Ball-Deer were brought in to eat. They celebrated well into the night, with a display of fireworks, stories, food and games for all. The other foods that were there were: Fabulous Fruities, meat, vegetables, and other various drink, like Tinkles True berry Fruit Drink.

Flare and his friends slept where the Wizard lived, near the eastern border of Calot, which is part of Cair. 'You will stay the night here. Sleep well. In the morning, we shall bid you good-bye. Goodnight.' The Wizard said, closing the door quietly.

They slept well, but they sometimes twitched in their sleep.

In the mourning, they woke to the smell of bacon and eggs. 'Ah, you are awake! Good, eat, and get ready to go. Your ponies are outside,' the Wizard winked at them. 'You should have no trouble getting there.' He added.

When they were ready to go, he gave them each a sword, along with the Sword of Eithen. Flare got Slash, Darrin got Widow-Maker, Carina got Doom Slayer, and Bayly got Dragon Rider. 'Use them well. They have powers only you can unlock. Keep them safe, and they will protect you,' the Wizard advised. 'Go, hurry, and keep off the road!' he called out to them as they rode into Doom Forest.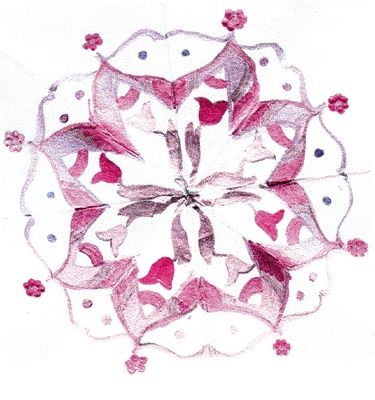 © Holy J., Elmont, NY