Heartless
March 10, 2009
My best friend, Kellie is the prettiest thing I have ever seen in my life. She has the eyes of my dream, pink and puffy lips, sweet smile and the nicest body I have ever seen. Her most beautiful thing is her hair, blonde wavy shoulder-length hair that would sway with every breeze. All of that special features made her being chosen for prom queen every year. God gave her everything there is. I was so jealous, extremely jealous because she was the one that everyone focus on. For once I thought she was perfect and the best girl born on earth but I was so wrong.

One day, during lunch time she fainted right after she was hit by a soccer ball on the chest. Time suddenly paused. All the breeze that blew past her just could not make her sway like it usually does. I froze, not knowing what to do. All I know is that I was crying. I ran to her and hugged her, hoping she would wake up. Then the ambulance came and she was sent to the hospital.

Time passed very quickly, it's been 7 weeks she was laying unconscious in the hospital. I wished for miracles day after day. On the 53rd day she had been laying on the bed, the doctor came in with reports. They told us that the report they sent to Australia is back now with results. My puffy eyes from crying suddenly shined. I rushed to the doctor with fear to ask for the results.

He explained that her heart has a hole in it. Slowly, her heart might become hollow and then she had to die. There is no way to cure this sort of illness yet currently, not even in the most high-tech country. I dropped to the ground and was told that the only thing I could do for her is try to make her last few moments a happy one. We all agreed to keep it a secret from her. I could not face her anymore. I feel terrible when I saw her innocent pretty face. Finally, after a weeks she woke up. I could not breath at all when I saw her woke up. My eyes could not blink at all. She smiled and hugged me tightly. My tears dripped to her shoulder, she chuckled gently and kissed me on my cheek. Her face was thinner from her long-time not eating and it was paler. Except that, she was pure, pretty and innocent. We spent every moment together; shopping, going to karaoke, eating and playing together the whole time although the doctors and nurses disagreed. She felt very happy and kept asking me about what happened when she was in the hospital, unconscious. I lied again and again.

We did homework together because she was unable to go to school. I taught her everything the teacher taught me in school. One day, we went walking around the big compound outside the hospital. She felt cold and sat down on the wooden bench. I went to buy her a cup of hot chocolate with marshmallow, her favorite to keep her warm. When I came back, she was asleep, her head laying on the side of the bench. I smiled and put the hot chocolate beside her. I said, I'm going to take all of this hot chocolate if no one wants it. She still did not wake up. I pushed her gently and then tickled her. She still remained asleep. I stopped moving and froze. I shouted for help as I ran to the doctor. The doctor came and shook, he claimed that she had died. I could not believe and shouted in pain. All of a sudden my friend died. I cried, hoping that God could hear my cries. I stopped and hugged her. It's okay, it's okay, I assured myself. I brought her to her mom and it was the end. Although she died, her pretty face will always remain in my heart.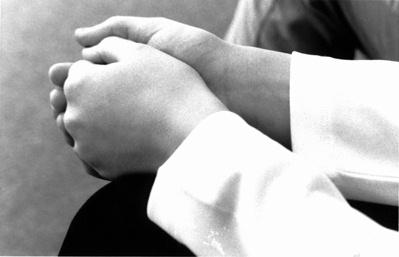 © Sarah G., Greensboro, VT