The Ignorant
February 11, 2009
No one questioned. The librarian who was absolutely prude showed up with not one, but two children, both in of whom had strange eyes. One of the girls was as pale as snow; the other girl was utterly mute; no one questioned this? It was more than impossible.
Sabriel and Chiyo played quietly in the children's section. It was busier than it had been in a while. There were more kids, none of whom talked to my girls for reasons I didn't understand. Parents did their bet to keep their children away from my girls. I did not care, personally. They kept one another company; it was better than seeing Sabriel alone.
When my break came, I took my girls to the diner down the street from the library. They both ordered pancakes, scrambled eggs, sausage, apple juice, and apple slices. I had a grilled veggie sandwich with a side of fruit and an iced sweet tea. Both of them obsess over the breakfast.
'What's the matter?' piped Chiyo.
I eyeballed Chiyo. I started to lie, but I stopped. Lie? Could someone lie to an owl? A creation that sees so deeply into the soul of another inhabiting being; could one lie to her and she know the lie was in fact a lie?
'I'm curious,' I answered after a moment's delay.
'Why?'
I could not help giggling. 'Honestly! You cannot think this to be a little unorthodox.'
The girls exchange deep looks with their strange eyes. Sabriel looked away from Chiyo, who turned her eyes to me. She lowered them after a moment as if her words were hard to say. She sighed. 'Sabriel says it is because the so called 'superior' race is far more ignorant than what you already understand.'
My eyes fell with shame and embarrassment. She was more than right. Humans were indeed far more ignorant than what occurred around them and to what occurred around them'us, for I was also human. We were preoccupied with far more than the necessities of life like MP3s, CDs, DVDs, cars, televisions, cell phones, navigation systems, computers, camera, lust, revenge, lies, guilt, hate, and paranoia just to name a few. Life: working, eating, breeding, sleeping, and dying had long been forgotten. What more could anything want but a simple life that needed not be registered or under control of the government?
We do not see the way we were slowly loosing ourselves to one another because of the competition. We never need a predator; we stalk ourselves and kill one another. For what? A lipstick brand or a game system? We do not realize how lost we are in our own 'superior' world. Instead of facing and embracing the truth, we hide behind gadgets and our ego. We are cowards. No wonder the world is as corrupt as it is today. We were all too self-centered.
'Here you go, ladies.' A curly haired waitress set down our plates. She was too ignorant to ask about the unnatural girls before me. I knew then that the only people who would question them were those who had indulged on the reality that he or she is utterly ignorant.
The only persons who should be allowed to be ignorant are our young simply because they are incompetent with youth. Our world is so high tech, and we are looking for the cure for cancer or AIDS, but we are utterly ignorant. No one realizes that the cure may be the simplest remedy known to man for ages such a milkweed before we had 'advanced into a new age.' We have no excuse.
'Thank you,' I told the woman, helping situate Sabriel and Chiyo. They began to eat.
I looked around me while I slowly picked at my meal. Teenagers were in a heated argument, a man drenched in sweat worked furiously over a laptop computer with a sleek phone glued to his ear; his meal sat untouched. There was a couple eating in tensed silence, a man with booze, the television on the counter was ranting on about the economic crisis, and the pair of police officers with their hands at their belt, carefully watched the steaming argument between the teenagers.
I laughed. Hard and loud, I laughed. I could feel every pair of eyes on me, but I didn't care. My large eyed friend closed her eyes emotionlessly and my puppy eyed friend gazed beyond the glass window beside her. She probably saw more than I would have ever imagined seeing out there.
What have we done?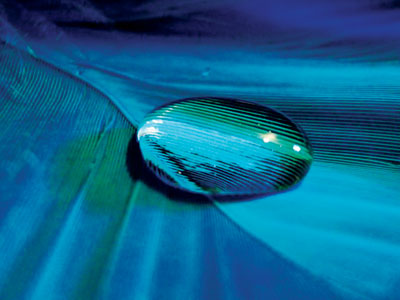 © Hui Y., Potsdam, NY