The City of Rain
October 4, 2013
The City of Rain


In an unknown land, The City of Rain rested, still and blank. It had no grass, no bushes. It possessed no rivers and no flowers. The formerly noble trees had long ago been mutilated into piles of soggy leaves. The city, in its entirety, was surrounded by a massive ocean filled with churning waves that crashed onto the shallow shores.


Even the citizens seemed to be nonexistent. Oh, but they lurked below the surface, living in underground houses and traveling through tunnels. No one dared venture outside, for they would be pulverized by the never-ending acid rain.



Years of pollution had transformed the once lovely, majestic rain into a toxic weapon. An unknown force had somehow caused the clouds to never leave; they remained in the sky, hovering over the doomed city. People had long forgotten what true rain was. They only believed it to be a danger to them and their families. It had a become a religion, the legend of rain.



Yet, one day, a naive child, untouched by the world's fears, ventured away from the tunnels and into the outside world. There he stood, soaking up the supposedly 'deadly' rain. But he was unaffected. It was the most wonderful thing, to feel the sky crying upon his shoulder and his alone. The citizens watched in utter terror, fearing for his life. They screamed at him to come inside, but he did not listen.



He knew exactly what was happening, and it wasn't dangerous. The child had realized as soon as the tale had been told that the rain was not a problem. He had known that after hundreds of years, the acid rain had returned itself to normal. It no longer threatened the city's very population.



The city could rest yet again. The City of Rain, transformed in an instant, into the legendary city of life.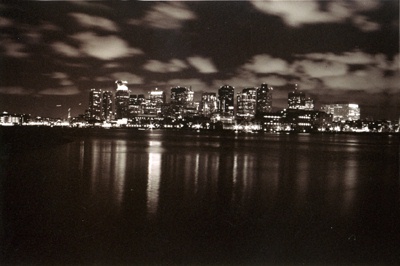 © Hoang P., Rochester, NY