The Enchanted High-Heels
May 5, 2013
Once upon a time, there lived a 21 year-old woman named Elizabeth Amour Dazmond. Elizabeth lived with her parents and had just recently graduated college. She was very beautiful and very rich.
One day, Elizabeth was walking along the streets of Paris, when she fell to the ground. She discovered that a mysterious figure had tripped her. Elizabeth was just about to get up, when someone thrust out his hand. She looked up and her heart skipped a beat. The hand helped her up, and Elizabeth looked up to see a very handsome man. He introduced himself as Jack Dawson. As soon as they looked into each other's eyes, they knew it was love at first sight.
Jack wanted to know more about Elizabeth; but all of a sudden, a mugger ran by and stole his wallet. Two other men who were in cahoots with the first one took Jack and dragged him across the street into a black, tinted car. Just before they shut the door of the car, and he lost sight of Elizabeth, he shouted that he would promise he would find her so that they could be together.
For the next hour, Elizabeth was on the phone with the police. They said it would be hard to find him since the car was stolen and it would have to wait till the morning. Elizabeth hiked over to the bench near a lamppost and started to cry. It was past sunset and she knew her friends were probably worried sick about her. But all Elizabeth could think about was Jack.
"Sweetheart…are you lost? It's awfully cold out here, and you seem like you're a long way from home. Why don't you find someplace warm to spend the night, like…that store over there. Yes, that store. Go on, it looks awfully warm and safe there, right? Trust me. You won't regret it." Elizabeth turned to see that mysterious figure that had tripped her, was sitting on the bench next to her. Elizabeth froze in her seat. She considered running away but the old lady was drawing her closer with her hands. The old lady pointed at the store that she had been talking about. Elizabeth turned to look and saw a quaint store on the corner of the street. Elizabeth, whose body was numb from the cold, hungry enough to eat a horse, and tired enough to pass out, sprinted towards the store.
As soon as she reached the store, she realized that it was a store with expensive merchandise, but for some reason, she had never noticed before. Regaining her prosperous personality and wealthy looks, she took a deep breath before waltzing into the charming store.
As Elizabeth soaked in the cinnamon and jasmine scented room, a sales clerk came up behind her and asked if she could help her with anything. Elizabeth replied no and looked around. As she danced around the room, she saw beautiful fall dresses, lovely blouses, and magnificent shoes. As Elizabeth was browsing the shoe section, something caught her eye. She sprang towards it and stared in awe at what was before her. It was a gorgeous pair of red, patent leather heels. There was a large, pink flower towards the heel and small red hearts near the toes. Elizabeth tried to control her anticipation but she quickly slipped her feet into them. They fit like a glove.
The next moment, Elizabeth was plunged into a twister. She looked around and saw memories of her past and dreams of her future. Her legs were wrapped around each other, her hair was a tangled mess, and she felt like her dress was being ripped apart. Suddenly, she was flung out of the tornado.
When Elizabeth had awoken, she realized that she was on the ground. But not on the white marble floor that was in the store, but on stone, as if she were in a castle. She looked around and discovered it to true. There were walls made of stones, long passageways, and goblets of fire surrounding her. "Oh my! Darling, why are you on the floor?" Elizabeth looked up to find Jack Dawson gazing at her with curiosity.
"Jack?" Elizabeth proclaimed.
"I'm right here, dear. Are you alright?" Jack asked.
"Where am I?" Elizabeth questioned.
"You're in Neuilly sur Seine, the richest city in France, of course." Jack explained.
"Mommy, Mommy!" a child cried.
"Umm…hello." Elizabeth said cautiously.
"Elizabeth, what has gotten into you? It's like you don't even recognize your own daughter, Evelyn." Jack decreed.
"I have a daughter? Uh, I mean I'm sorry, I was just confused." Elizabeth explained. Jack left the room and came back holding a pair of familiar-looking red high-heels.
"Come along; let's get ready for the dinner we are hosting tonight…" Jack said. Just as Elizabeth was about to stand up, she zapped back to reality. She screamed and yelled because she didn't want to leave her fantasy.
"No, wait for me!" Elizabeth screamed.
"Ma'am?" the sales clerk asked, looking confused.
"Yes?" Elizabeth asked abruptly, but a little too late.
"I was just wondering if you found everything that you were looking for. I noticed that you were standing here for quite some time," The lady said. The clerk looked down and her eyes opened wide.
"Wow, I have never seen those shoes fit into anyone's feet besides yours. It's as if they were waiting for you to come along." The clerk said. Just then, Elizabeth turned towards the door, and saw the old lady on the bench wink at her and smile. She got up and hobbled onto a bus, and was never seen again.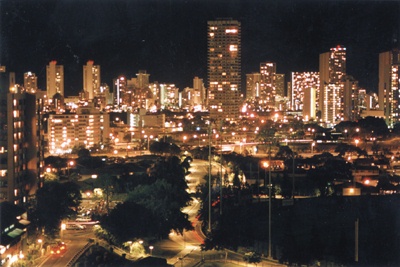 © Chris H., Honoka'a HI