The Life Of A Death Dealer
November 1, 2012
It all started that one Christmas in 1886. I was enjoying a great breakfast when my little nephew came running in, Sawyer was crying and holding our dog's leather collar. Immediately I sprung up from my seat and went to comfort him.
"Baby boy what's wrong?" I asked as I cradled his small body against me. He wiped his nose and eyes and looked up at me. Before he could even answer I knew what he would say.
"Moto isn't here! I went to give him a blanket and I found his collar on the ground. Aunty, where's Moto??" Sawyer started crying again as he asked the last question. I started to sing to try to calm him down. For a while he stayed cradled against me...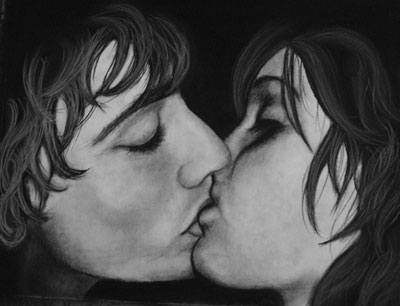 © Anna Y., St. Robert, MO