Straight Edge
October 30, 2012
Prologue:

Night began to fade into the long awaited morning breeze. The exhaustion from yesterdays tears were becoming visible in the golden daylight. I sat along the waterline with my feet in the temperate sand, listening to the quiet whispers of the seagulls. The aroma of salt arising from the oceans coast was my well overdue wake up call.

Off in the distance near the ocean pier I saw him. His name is Ezra and I'm lost within this unfamiliar love with him. He was like a brightly lit light in the chaos of darkness, something worth cherishing. He was my absolute everything, and everything that would ruin me. I couldn't love him it was wrong. Society, the movies, the media, literature, and my parents told me so.

Everyone is born with certain things like all the vital organs, eyes, ears, a mouth, hands, feet, and I need all of that, but not this.. This contagion that I have is inevitable, I was born with this stitched into the seams of my brain or in other words my heart. I'm as pure as snow yet so vial like vomit.

Chapter One: Curiosity


I awoke to the voices of my mothers Joan and Cheri Sky and my brother Vince, singing Happy Birthday. Laughingly I opened my eyes and saw a mix of pink, purple, and my favorite baby blue, balloons covering the ceiling of room. "Thank you," I said before realizing my voice had become squeaky like the sound of a cheerleaders voice from the leaking helium floating around.

Usually on birthdays your feelings and thoughts prior to the day remain the same but instead I felt different, as if I changed or have finally acknowledged apart of myself that was different, for which I didn't know.

I shrugged my shoulders and sat up in my bed.
"You're welcome sweetie. We'll leave you alone and let you get ready for your special day. Come have breakfast once you're done," said Cheri, softly.
"I love you Alaska." Joan said, a single tear glistening down her check.

It's always embarrassing when your parents cry on any of your birthdays because it makes you feel younger than you already are. Vince followed my mothers out of my door and they made their way down the white spiral staircase to the kitchen where I would be presented with the legendary "birthday breakfast."

My legs tingled as I moved across my bed to the floor, still trying to wake up.
"Today's my birthday!" I happily shouted to myself. What should I wear today? I thought, glancing through my walk-in closet. It felt like a high waist jean shorts kind of day, and a cream corset with two lacey patterns down the sides and last but not least, my favorite black knee highs and cream colored wedges. Conceitedly I thought of how beautiful I looked in the antique mirror hanging on my velvety red wall. Just beyond the beauty I saw, I felt within myself a difference from yesterday.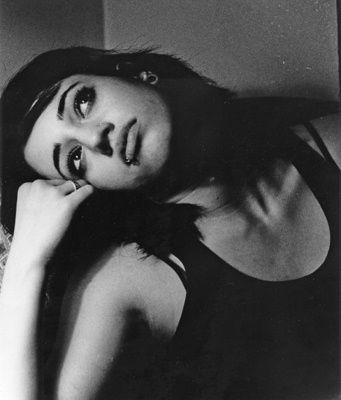 © Jessica B., Bethesda, MD