The Un-Dead Girl: part I
September 22, 2012
Today is like any normal day for me, Hayley Pierce, living in the real world. Go to school, come home, chat on Facebook for a bit, stalk a few celebrities on twitter and try to get noticed by them, eat dinner. You get the idea.
However only about 300 years ago, 1700's, my life had changed quite a bit. It was like any normal day for me, Hayley Pierce, living in the real world. Get my corset on, eat breakfast, go do my jobs I had to do everyday and then play in the front garden with Liam my older brother. Until the something happened. I died!
Well kind of, I turned into a vampire. My Mother had been making me and Liam drink blood laced wine (wine with vampire blood in) because if we died we'd come back however not how mother thought. She'd told me about all these stories that I drank this special wine it would bring me back to life if I had an accident and it killed me and I'd live forever. Bad thinking Mother it only brought me back as a monster. A Vampire. I woke in a cellar. An urge, a craving for something but I wasn't sure what it was. It was blood. My mother came down to see if I had come back to life. Bad mistake, very, very bad mistake I could hear the sound of the blood pumping around her body, the smell of blood. I threw myself at her and drained all the blood from her body. I'd killed her and from that I was officially a vampire.

For the first 50 years I had no control over what I did. I had killed a whole town and half of the neighbouring town. I was one thirsty vampire. However, it came at a price I couldn't walk in the sun light or I'd burn to death and mostly everyone knew I was a blood sucking vampire! My daylight issue was sorted with a ring made from a gemstone called Jasper. It's red, big, bold, vintage and it sits on my right middle finger and looks absolutely Lush!
I was travelling in China when a boy named Yuri came across me. I was scouring desperately on the streets for blood. My compulsion didn't work on the citizens of China as they consumed an herb called Vervain which stopped vampires messing with the mind. Yuri helped me learn the ways of being a vampire. Blood from animals no human beings and now well I hardly ever eat animals, I usually drink whisky, brandy whatever is on show in my kitchen I guess. I do drink a few blood bags that Amelia supplies for me, y little witch learning the arts of the dark side!

The doorbell rings. I jump out of my and Amelia walks in.
"Amelia? I thought you were off on a magical drip down the dark side" I say laughing.
"You think this is funny? Well it isn't" Amelia snaps.
What was so not funny?
"What you talking about?" I ask.
"THEY ARE ONTO YOU, THEY ARE SELLING VERVAIN IN THE CHEMIST" Amelia shouts in my face. Oh my god. Is she joking, I have just settled into this town. Nothing is going to make me go.
"Oh god sake. This isn't happening, I am not going anywhere, and if people have vervain how the hell do I afford a plane ticket without compulsion and people? I have no money, I have nothing apart from my dignity. Can you magically make money appear" I ask frightened.
"I wish, if you pack a bag now not everyone will have vervain. You need to go Hayley, this is for your own safety" Amelia says pouring herself a glass of wine.
What do I do? Stay here and risk getting rattled out? Just as I thought things would get better, they don't!
"No, I'm not going anywhere, who cares I can run far away, I have been taking vervain for the last few hundreds of years with blood, if they force it upon me the I'm cool, everything is cool" I say thinking about the consequences.
I've let so many people die from being found out! It is surprising how everyone seems to know so much about vampires! Even stuff I don't know.
The door handle pushes down and Ian from downstairs in the flats charges at me with a stake.
Oh crap.

Comements welcome :) May post part 2 if this is popular!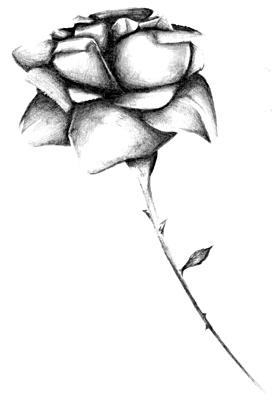 © Yisrawayl G., Philadelphia, PA