I'm here for you
June 28, 2012
This place looks pretty empty. I'll vent here............
Here we go... I'm a fifteen year old girl with a problem. A big problem. Anyone looking at me, you might think im a normal teenage girl. At school, im popular. At home im an outcast. Everywhere else, i have no place. The big problem with me is that i'm a hybrid mix of four things; a psychic, a dark witch, a human, and a vampyre. Some people might think im crazy. Others might just brush me off. But this is something that i need to get off of my chest. Everyday is a struggle. Every morning, i have to bribe myself into getting out of bed. Each afternoon i have to choke down my lunch so i dont starve. Everynight, all i want to do is die because that day took so much energy out of me. Most days, i feel like I'm wearing a mask, pretending to be someone I'm not. I feel like a phony.
I came on this site because i thought there were people who would understand. Of course, no one does. I mean, how many fifteen year old, popular swimmers do you know that have this partcicular issue??
None.
So please, anyone who reads these, don't think you have it hard. There are people who have it sooo much worse than you do.
I'm not saying I'm one of those people, and I'm not saying you aren't but sometimes, i really feel like a freak.
Thanks for listening Teen Ink.
When no one else would...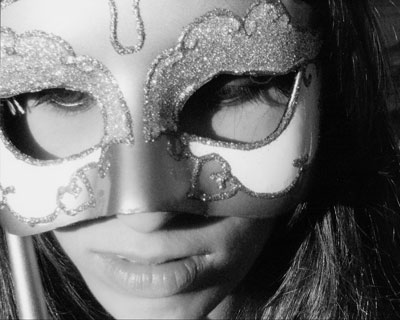 © Becca W., Greenbrae, CA