Vampire
June 21, 2012
[Prologue]


I remember everything, and everyone. I remember the way they looked the day before I blinked. I remember what they looked like after. The colors increased in brightness. The outline of their shapes practically disappeared, making them stand out, look more real, look more like ghosts.

I remember running, sprinting through the trees, how it felt like I barely touched the ground. It felt like flying. I remember what the wind tasted like on my lips. How very dignified it landed on the tip of my tongue. How it tickled my neck and cheeks.

I remember how cold my skin was, and how everything that touched me felt like it was on fire.

I remember the sounds, how in depth they became. I remember hearing a butterfly flap its wings, the ocean waves crash thirty miles away.

I remember it all, and it all scares me.

The day before all of these things occurred, I can barely recall the events. I remember pain, and tears. I remember screaming out for someone to kill me. Then, I remember, someone calling me. Golden eyes burned as they stared at me through the darkness. I could see nothing more. By the time night fell, I was and felt different. All of these different things happened.

On that night, I say in silence, in darkness, in the arms of someone similar to me. I heard him speak, and heard him tell me things that I wished to forget. He told me that I was dead, but still alive. He told me how much I would hunger for the thirst, and the thrill. He made me swear, not to walk into a house uninvited. He made me promise, not to go off on my own; said if I did, he'd never see me again.

He made it sound like I was a monster.

Through my closed eyes, I heard the sound of what seemed water, running through a stream. When I opened my eyes and turned them to the noise, I could see every blood-filled vein strung through this man's throat. The next thing I knew, my throat began burning, and when I swallowed, it burned more. I remember jumping on him, and driving my teeth into his neck. Fangs of a pure monster sucked his sweet and delicate blood. I remember tears running down my cheeks, and fear swept through my body. As soon as the burning ceased, I rose to my feet, and slowly walked to the mirror.

When I peered inside, I saw the reflection of a teenage girl, whose umber brown hair grew, whose gray-blue eyes turned golden, whose skin was white as the moon. She was dressed in a silky black gown, a bright but dark blue rose stuck in her hair, petals fallen in the strands. Her body was thin, she looked beautiful. Like a glorious goddess sent down from heaven. Her lips parted and pearly white fangs pierced her tongue. She winced, then backed away, the arms of the man from before wrapping around her waist.

"What am I?" She spoke, her voice ringing out like melodic bells. The man couldn't help a smile.

The dark misted in, and both sets of eyes glowed red.

"Vampire…" He answered, just before the screams of torture, and the burning truth, settled in.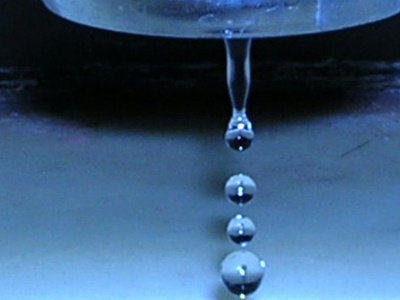 © Brittan S., Chino, CA