The Little Mermaid
June 11, 2012
A man once told me a story called The Little Mermaid. In the tale, the mermaid chooses to give her life for a human. What the boy didn't understand is that unlike his mermaids, I am not half human. I don't feel compassion, nor do I feel hate. I suppose, upon careful introspection, that what I do feel could be classified as desire.

The boy was rare with red hair, green eyes. Fire and earth have no place in the water, he told me as he walked away, my spell ineffective.

I wanted nothing more than to be able to join him. I curse this nature of mine. I could leave the water. Would that spell my death? Fear keeps me within the waves.

There sits another like him on the edge of the pier. I am not partial to women, but she is extraordinary with the same bright hair that he had.

I lure her to the edge, knowing what she will see.

Graceful, exotic, exquisite. Who could resist?

I beckon her closer, needing her. "Won't you come with me?" I plead. The moon is full, my voice is sweet.

For a moment, she looks compelled to join me before taking a step back. "Won't you?" She asks.

"Not even a short swim?" I ask. She turns away, not knowing how I wish to follow her.

Instead, I watch her leave. The little mermaid had magic and a human heart. I have nothing but the waves.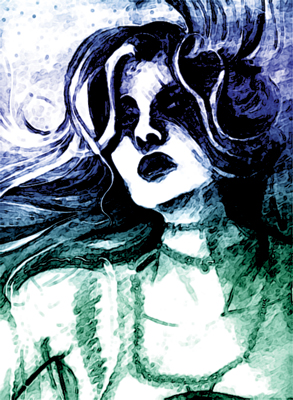 © Sindi J., Westminster, MD