Hair as Soft as Silk
May 31, 2012
Blue eyes, silky blonde hair and his bedazzled conquistador outfit sat staring at the ambitious Project Runway contestant. His silky hair wrapped around his face, he glared at his evenly toned skin and cogitated about the challenge he received from Heidi this morning.

"Good morning everybody," said the famous blonde German supermodel Heidi Klum, "I know the last challenge had really pushed you all to your limit, but this challenge is going to push you even harder. This week you will actually be constructing your own fabric."

"This is obviously no challenge for me. I had just made a dress out of corn husk in two days which had blown the socks off of the judges with no possible effort. This is obviously a piece of cake for me. I can do anything with my eyes closed," thought the silky blonde hair, blue eyed, perfectly preened fashion designer Austin Scarlet.

"Good luck designers. Alphedasane," Heidi said to the designers before her departure off the black polished runway, leaving the 15 designers to try to apprehend how they will be able complete this weeks challenge.

After their meeting with Heidi, the designers walked back to Parsons School for Designs where there workroom is located. They walked into their workroom to be greeted by the white haired, tall and dressed in a well-tailored suit as always, famous fashion mentor and teacher Tim Gunn.

"Hello designers, as you know today you have to create your own fabric using your own silkworms to weave the fabric. The silkworms have already been sericulture, hatched and feed, but the cocoon needs to be spun and the filament reeled. Then you will take your silk and construct a garment inspired by the silkworm itself. You will have 2 days to complete this challenge. I'll give you 30 minutes to sketch. Alright designers, get to work," said Tim.

As Austin walked over to his cluttered work table he said, "This is supposedly a challenge! I could make this fabric as easily as I could unwrap a present. Do we really need two days to complete this project? That is just an unfair advantage for the weak designers. It is very probable that I will win the challenge, yet again. The judges might as well hand over the grand prize of a thousand dollars and let me start making my collection they will launch for me."

"Austin, you can't be serious. You're acting like a spoiled brat, even if you might dress like one," said Santino Rice.

"Oh please, I'm just stating the obvious. It took most of you more than one audition to even be able to compete on the show, and my designs were accepted right away to come to New York. You'll see when I finish my dress that will be as white as snow and flows like the waves of the vast sea. I can take this ugly pea and turn it into a beautiful masterpiece," Austin replied in a hyperbolized tone.

"You mean worm. Good luck Austin, you're going to need it," Santino said back in a monotone voice.

"I would rather turn into a worm than touch one of those things. Good luck to you too. God knows you need it with your attitude," Austin snickered back.

All day the designers worked. They all spun the cocoon of the silk worms into silk and by the end of the first day every designers' fabric was prepared for the next day for dying and cutting to make the final product over the next day. At midnight that night all the designers went back to their apartment at The Atlas, but at 3 a.m. one designer was not in his bed. He had snuck back into the Parsons' workroom to work on his garment, even though the designers were not allowed to work on their garments after midnight. Austin Scarlett had crept out of his apartment to work on his dress. He worked for hours on end until he heard footsteps coming towards him. He turned around to see who caught him.

"I thought you could easily do this challenge. You said two days would be too much time for you. What happened to it being an unfair advantage for the weak designers?"

"Santino, you know the early bird gets the worm. Real designers stay up all night completing looks," Austin said as if Santino had just calumniated him.

"Austin, we both know you're lying to me," Santino said.

"Please don't tell anyone about this Santino. I would rather turn into one of these awful silkworms than be caught in a lie," Austin said while he combed his hand through his silky hair.

"Alright then you just have to be turned into a silkworm then."

Austin Scarlett didn't even get time to respond. Before he could grasp what had happened he had shrunk down to the size of a long jelly bean.

"Ama Ata Aidoo once said, 'People are worms, and even the God who created them is immensely bored with their antics.' I might have been bored too." So, Santino took Austin who was now a silk worm, and spin the cocoon into silk. He then made a dress that was white as snow and flowed like the waves of the vast sea.

Santino Rice had won the challenge to construct fabric. The judges loved his look and Santino went on to win Project Runway. Austin Scarlett, however, was never seen again.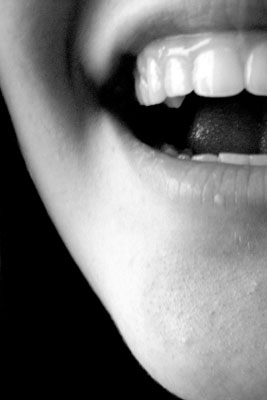 © Katya K.