Jeu de l'esprit
May 27, 2012
"What if one day you were nothing? Everything you worked for had been taken, everything you loved had been lost and one of those things was your mind. What would you do? Nothing. Because you can't do anything anymore, you've lost your mind. You go on with your new life and forget about the past that to you never remember. But what if there's a chance for you to regain your mind and you take this chance on a whim that maybe what this person has said is true. You truly have lost your mind. You now have this chance. Welcome to jeu de l'esprit, the game starts now."

Le début

Have you ever seen a movement out of the corner of your eye and thought it was nothing? How about those monsters that weren't meant to be real? Well mine are there ever present and yes they do hide under my bed. Lucy is what I call them. There my shadows I guess because they never leave me. I have never seen them around anyone else but me. Lucy is my best friend and only friend. She's everything you could ask for and more, yes I know it's cheesy but I like it!

"Lucy, Lucy? Where are you? I need your help! Please! I just need you here!...." I'm Arabella Amelia Moore, my whole life I've been running from the life I wished never existed but no longer to I have the energy. I'm tired so very, very tired and I feel that if I don't stop now my whole life would be worth nothing.
"Amy I have to tell you something." Lucy's voice quivered on the last word.
"Lucy where are you? Why can't I see you anymore?" I could hear my heart beating in the back of my head.
"But Arabella could you really see me at all?" Her voice was slowly becoming quieter; I was growing scared was I truly losing my mind like I've always believed? My breathing quickens as I truly relies I've never seen Lucy's real face and that I've never truly met her at all. She was just a figment of my imagination.
"Arabella you need to run, you need to hide other wise its going to come get you and you aren't going to be able to remember anything ever again. I'm sorry it had to come to this!" I could hear the hurt in her voice; she was trying to help me.
"What do you mean?" I screamed. I didn't know what to do so I ran and ran and ran and did not look back but that's when I started noticing the stares from the people around me continuous stares never wavering, and then they attacked. Ripping and tearing at my clothes, digging in to my mind I stood no chance I was stuck and about to die. Every scream I made was no use, no one came to help me I was alone, why was I so alone….

Sceams all these screams. Im so scared why can I hear these voices in my head. Lucy , the butterfly. Wait what? Hello?

les jeux commencent

Sanity and insanity above below,
Someone has a plan but no one knows.
Mile after mile above beneath,
Someone has a choice but can she compete.

On the 5th of January 1999 I went missing from my home town Paris France. That was the last time I saw my mama, papa and trinity. It was what I thought as the worst day of my life but I was wrong. Fourteen days later I woke up in isolated room in what I think was a rundown factory. No one heard my screams; no one came to help, and all I ever heard were the cries of what I hopped to be the other people around me.

On the 4 of February1990 I was chosen to compete in a game to help win my sanity back, little did I know I would never get my sanity back I would just lose it more.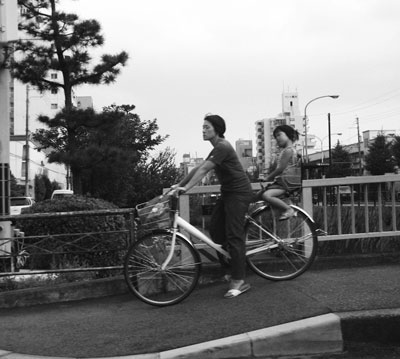 © Elizabeth C., Andover, MA