Meaningless Time
May 5, 2012
With a heart of gold sheltered by walls of stone she stands tall. Her golden eyes, filled with sorrow and pain, do not betray her. Her scarred smile hides everything people cannot see deep within her soul. People tear her down yet she does not fall. Her silent prayers ring in the heavens as the angels cry for one of their own because, you see, she is banned from those pearly gates.
Her trials are many, her tears are our blood, her pain is the rain that gives us life. She promises amends of truth and unfailing love. Her other side, the one of hatred and violent mutilation, shall never again rule her world, or so she believes. Its darkness creeps around every corner but her back is ever turned. Old riots of fire and ice course through her frozen veins.
She ignores everything she is just for one more glance at the sacred place of home. Once more glance at the ones she so dearly loves, just one memory of happiness. She sees beauty in all things unseen taking it in for it is the only light in her day. She leaps over the obstacles life throws at her, she laughs with triumph yet cries every endless night for the end will never truly come. Try as she might she is forever cursed. Day is night and night is day in her twisted world of fate. She whimpers tears of crimson and her snow white tan can never see the sun. only the good die young… the d*mned live on forever.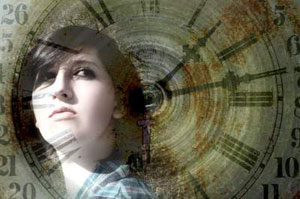 © Ryan K.