Popcorn, Soda, and a murder
April 29, 2012
SNAP!
The loud sound sprang from the middle of nowhere. I looked over at Emily, who was staring at me. We were both frozen. "Did you hear that?" I asked her, my lips quivering. "Oh course I heard it, I'm not deaf!" Her attitude was annoying, but I didn't feel like b****ing about it. I stared at Emily who was shaking on my 'too small for comfort' tan couch. I sort of smiled. "NO!, no no no no NO!" she exclaims. "Oh you don't even know what I'm saying yet."
She gave me a look, and I knew instantly that she DID know what I was saying.
"We are not searching for anything." She states.
"Searching? Who said anything about searching? It obviously came from our own street."
"Alexis, you and I both know that wouldn't be a good idea. You're just looking for trouble."
This statement was partly true. I was always a fan of an adrenaline rush.
"OH EMILY. What if…." I paused thinking of how to guilt her into this, "What if it's a baby, a child, that got shot. You wouldn't want to sit here & do absolutely nothing about it would you? Then when everyone is morning its death, the memory of this night will slowly be creeping into the back of your mind, and you would know that we could have saved it, if only you hadn't been so selfish."

"You really are something…" Emily says, "And the grammy goes to-
A scream cuts the middle of Emily sarcastic statement.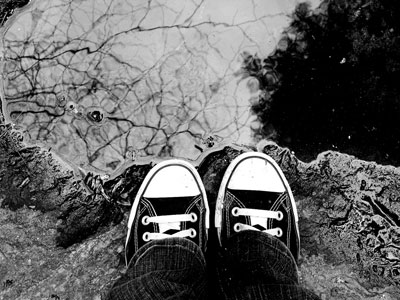 © Michelle B., Blairsville, GA