Sanders Sister Chronicles
March 31, 2012
Two girls similar but different.

Jace a dark goth girl with love for kids, rainbows and anything that shares beauty and peace.She's the daughter of all gods and goddesses.
Lyie,an optimistic,stubborn emo rocker that loves poems,music, and a love for for rocker fashion. She's also a daughter of the gods and goddesses.
Jace helps Lyie with understanding that her dad doesn't want her and her mom isn't safe out in the open.
Lyie helps Jace realize that her anger isn't worth the people around her. Both born to morals. This is the Sanders Sisters Chronicles.

Jace's Story: Coming to know
I've walked these empty streets several times within 30 minutes. I see the places that I have fought in. Weird things have been happening since I've moved to Los Angelas. I would get angry and the sky would get gray and thunder. The wind would pick up. Everything seemed to come as easy too. I don't know what it was to make it like this. I was 13 and life seemed easy with h*ll at my side. I've been here for 3 years and I wanted to capture the truth to where I came from. Weird things happen. I would swim and rain would pour, when I was sad it would pour like it never has and thunder and lightning would strike fiercely. Lately I've noticed someone following me.

Lyie's Story: Fearing the feeling
After crossing the city limit sign, I became a Los Angelan. Two days of riding in a car with frequent stops to go pee and junk food. I felt like paper. My mom and I made it 3 days before my dad and two brothers. I got my bags and headed to claim my room; the one with the balcony and wall covered in rose vines. After showering and changing into my dress that had a red top and a black skirt with black flats and fishnets. I noticed a wilting rose, so I reached out to take it,but as soon as I touched it, the flower sprang up and blossomed redder and more beautiful than before. Then I noticed a person with a grin on their face. It can't happen again.

The messenger: "I Know All"
Jace and Lyie are of age, but still aren't of knowing. Jace lets some people get her temper going. Lyie tries so hard to please that horrible fool of a father.The girls, the girls, they need to meet. Together, together, they will make fear happen to all that doubt. They will know the fate that awaits in their god- like blood. I will be sure for my name is Desiree Decay. And they are my charges.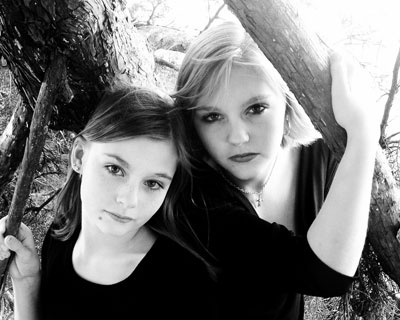 © Emily S.