The Story of the Rose
January 31, 2012
Long ago in the times of the ancient Greeks, when the all powerful Zeus ruled over mortals and the immortals. There was a beautiful, young girl named Rose.

With long red hair, she out-shined the others girls, and held the attention of all the men.

But she loved one man, and he loved her more than anything. But there was a war going on and he was sent to war. She was left unprotected and alone.

The man prayed to Hera to protect his love and she did. She casted a spell on her so if any man, that was not him, tried to touch her they would be pricked by a thorn.

Well she waited for her lover but he was captured by the enemy and enslaved. Forced to marry the Princess.

Rose wept upon hearing the news from the returning soldiers. She wept and wept until she died, where her body was found was surrounded by strange flowers now called, Roses.

In the memory of the beautiful girl named Rose.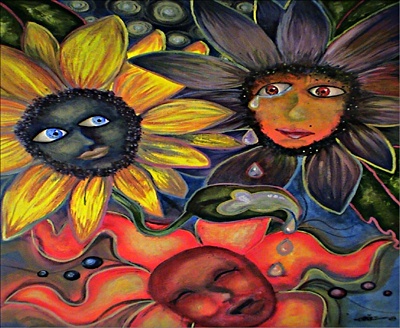 © Christine W., Davis, CA