Dear Nateir First Letter
November 5, 2011
Dear Nine,

My father gave me this journal to write the records of me and my people and the many victories we have been fortunate to prevail against the evil, Light Snatchers.


My name is Nateir. I am a teenage boy, roughly 200 years old, and I am in the Dark Snatchers. My father Sixteen, or the leader of the Dark Snatchers is around 2,000 years old. I don't really know much about my mother. She was beautiful and kind. I think the Light Snatchers stole her light and she disappeared. I wonder how the Light Snatchers can be so cruel to take away the spirit of someone.


My father scolded me and reminded me that not many people know of us. The Light Snatchers are evil observers of the world. They make terrible things happen to humans and then when the human's spirit is broken, they steal any happiness that is in their soul. The Dark Snatchers are a good version. We steal sorrow, agony, and pain from other souls and replace it with good things. We try to heal. They try to break.


My day was average. I learned how to use a special sword called the Luxin. It is filled with Light that instills joy upon touch for the good. It is also an excellent combat weapon against the dark. My father asked me when I was going to get married today. Ugh. Again? I told him that I wasn't good with girls and asked him to just pick me out one. My father sighed but took me seriously. Now, he brought me a girl I'm supposed to marry. Her name is Titania.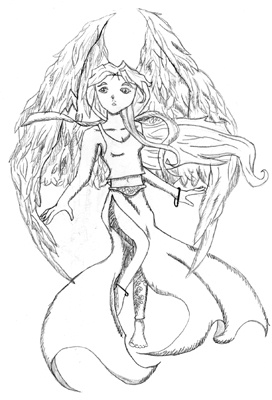 © Kellie D., Lafayette, LA