A Peice of my new book, "The Island"
October 22, 2011
By the time we got to Washington, we noticed something different. Not just the weather, which had changed from sunny to down pouring. But it was the air, the atmosphere. I wasn't sure if neecha could feel it, but I could. I could feel danger, a bad energy vibe that now filled the air and grew as we came closer to downtown. With every rain drop that poured down the window of the passenger side of the car, I could feel it. Growing, getting stronger, until I had started to tear up. I finally felt a sharp pain inside of me, like someone had electrocuted me. Neecha looked over at me and gave me a look of sympathy and concern.
"Sweetie," she began, "are you okay, you look like someone just shot you."
"Y-yeah, I'm fine," I told her, "just got a weird pain running through me."
I wanted to tell her, but I couldn't. I couldn't let her worry any more then she already had become when the rain had started. She'd always gotten nervous driving in the rain, even if we were just driving down the street from my house to the mall, she'd always been nervous. Now that we had to drive a he** of a lot further, I knew she was nervous. And then, we saw it. The change I had sensed, but it was worse than I thought. The town, all of down town was filled with panic and fire. I saw nothing but bright, orange and red flames shooting up from buildings, and the panic of people.
"what the..," I said suddenly.
The sound of my voice made her jump, but not as much as the next thing we saw. As we drove further into town, we saw something that we both had only seen in movies. We both stared out the window to see that the faces staring back at us were one's that no longer looked human. Their faces were covered in blood and ripped up flesh that was the color of light green mold.
"what is going on," I said again.
"I don't know," Neecha answered, "but we need to get outta here."
And with that, she sped off along the rain covered road and towards her fathers house.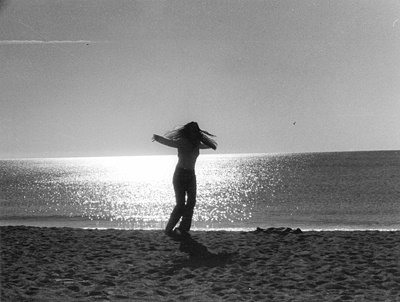 © Denise A., Marblehead, MA