The Wonderful Life of Hope
October 17, 2011
Hope brushed her pearly white teeth and combed her blonde hair. She placed a pink bow perfectly on her head. After she made her bed, she went down stairs to have a healthy breakfast filled with fruit and granola. Hope was excited for a new day because she believes that every day will bring something wonderful into her life.
Today, Hope is helping families at a shelter. She always brings a positive attitude into the atmosphere. The kids are excited to see her because they know spending time with Hope is filled with excitement and smiles. Hope loves reading stories to the children. Today, the book is called "I hope for..." This is Hope's favorite book because it tells what different people are hopeful for. A family is hopeful for a good healthy, a little girl is hopeful for an A on her test, and a boy is hopeful for a happy day. Then Hope talks about what she is hopeful for and the children join in the discussion. It is a great day for everyone and hope fills their hearts.
Later in the day, Hope spends some time with her best friends, Excitement and Kindness. The girls go shopping for bright colored shirts and sparkly shoes. Their favorite store is called, It is a Wonderful Day! Hope buys a pink sweater and pink sparkly shoes with bows, Excitement buys a red shirt and silver sparkly shoes, and Kindness buys a purple sweater with polka dotted sparkly shoes; all the girls a thrilled with their purchases.
Now it is time to eat. Of course, the three girls decided on their favorite restaurant, Smile's For Food. Hope love's this restaurant and cannot wait to order her food. She gets the usual, a salad with a side of fruit. Before the girls eat, Hope says what she is looking forward to, Excited says what she is happy about and Kindness says the nice things she did that day. Everyone agrees that it has been a wonderful day! The girls say bye and head on home.
When Hope arrives home she feds her dog Faith and tidies up her already perfect house. She goes out to her balcony, her favorite spot in the house. She loves to sit in her big comfy red chair and look up at the sparkling bright stars in the sky. Hope is glad that it was a perfect day and wishes for more perfect days to come.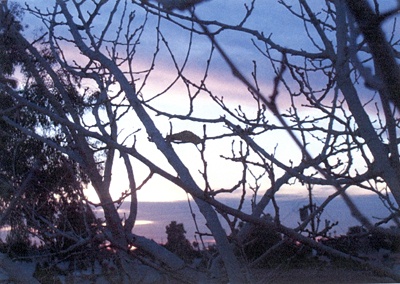 © Delia R., Phoenix, AZ