Turned
September 12, 2011
A thick mist lingers above the darkening forest as swift feet sprint. The fear and excitement bubbles through her veins with a passionate force. A crimson moon glows above the haze, she sees this and her pace grows faster. A rumbling growl escapes from the dense trees behind her, it's close. She shivers with fear but pushes further still.

She Leaps over discarded branches and logs,but stops once she sees the footprint, the footprint of a beast. A second growl erupts against her ear then, she slowly turns her head and sees the monster. Inside that monster was a man she once loved. Raven colored hair covers every bit of it, the shaggy mane hardly covering the monster's musculature. It's mouth is long and protrudes like a ravenous wolf, it's fangs slip free of it's lips gleaming in the shadow. The most astonishing of all was it's eyes, they were his eyes, chocolate brown. David.

Confusion plays on the werewolf's face. Why had she stopped running? This isn't how we play. Then he saw her eyes, emerald green and pleading. Suddenly the monster drops and convulses in agony on the forest floor. Ribs crack and bones crunch until the transformation is complete. She falls to his side then, completely overcome with reawakened love and worry.

"David? David talk to me."

The man moans as she turns him on his side and puts her gentle hand on his face.

"...Jessica?"

"Yes yes yes! It's me honey, are you alright?"

The man coughs up blood then and whispers "No, he's coming, for the kids."

Panic. Fear. Anxiety. No. Not again. He took her husband, David, not their children too.

"He's going to turn them."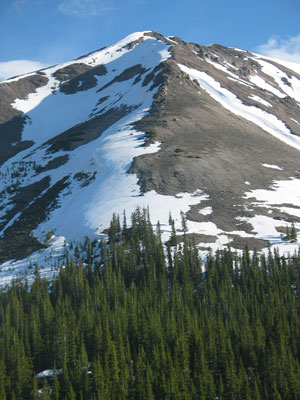 © Brian G., Phoenix, AZ