the System
July 2, 2011
Brynn stared at herself in the mirror. Was she right to choose this face? Carly had gone for a more exotic look, black hair and pale features, while Q had chosen to seem almost like a clown, with her crazy colors and ridiculous smile. Brynn had picked a look that she was told resembled Doris Day, whoever that was.
Q flopped down on her bed. "What are you doing? Are you being self-conscious again? How many times do I have to tell you, that was the whole point of the System--"
Carly cut her off. Like her appearance, Carly's voice was also bizarre, rough, quiet and high-pitched. "Q, leave her alone, 'kay?"
Q rolled her eyes. That was one of the ten talents she had put down on the list; good at things to signify annoyance. Brynn herself had listen things like attractive, good actress, fluent in many languages, and so on. Now she wished she had added confident.
But maybe that would have been impossible. The System, which had been created fifteen or so years ago, let everyone make their own decisions about things like your face, your voice, what you were good at, even your name. If you could pick some things, then gone was the embarrassment, the feeling of uh-oh that so often came in life. Not only that, but the System also enabled you to be matched with whatever job and person they thought would be suitable.
Brynn sat down. Everyone else seemed so at home in the System. It was new for them, as they had only been System-ized (the actual term was Initiated into the System of Organisation) for sixth months, on their fourteenth birthdays. It seemed like the age got younger every year.
It was supposed to give you more freedom of choice, make life better, enable people to do what they wanted to.
So why did Brynn feel like she was so trapped?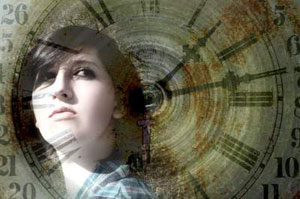 © Ryan K.