The Creatures of Northfield
May 31, 2011
Welcome to Northfield, Texas, a small little town with a population of about 531. As a newcomer in Northfield, you must fill out a form and get your Northfield ID, and then you're free to live here and do whatever you want. There's a lot of things to do here in Northfield, like going to the movies, playing baseball, going to football games at Northfield High, running from vampires so they don't suck your blood, trying not to be turned into a frog by the witches that live on Lake Hill Road, going ice-.

Why are you freaking out? Yeah I said vampires and witches, but don't worry most of them are friendly. It's the crazy ones you have to look out for. See, around here we have a lot of legends and myths that turn out to be true. One of them is that two female witches are among us right now, and they'll be the most powerful witches of all. Yeah I know what you're thinking. This is a bunch of crap. Well it's not, so suck it up.

Now the mayor likes to meet all newcomers, so you'll have to go to town hall on Spring Street. No he's not a vampire or a witch, I promise. But before you do that there are some things you need to know about the witches and vampires. First, all vampires wear amulets around their necks. Each one has a yellow jewel in the middle and that jewel lets them go out in the sun light without bursting into flames. Second, there is only one way to kill a vampire, you know, if one ever attacks you, and that is to make sure you always have a stake with you. All you do is stab them right in the heart. No is doesn't have to be made of wood, silly. That's just a stupid myth. It can be made of anything. Third, witches are just like ordinary people, except they have magic, spells, and potions on their side, so be careful. There's only one way you can kill a witch too and that is a special red stone. If they touch this stone, they'll melt.

Well that's all I can tell you about the wonderful town of Northfield! Now be careful and please, enjoy your stay!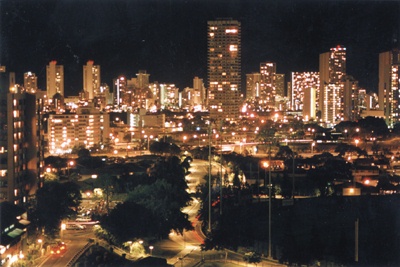 © Chris H., Honoka