Agoraphobia: Til death do us stay
May 15, 2011
"Are you sure you don't want to come out shopping with me?"



Breathe, just breathe.



"No...please?"



"Jessi..I thought those pills were working. Maybe next time then."



Calm down, I don't want you hyperventilating.



Three.



"I'll be back at five okay honey?"



Two.



"Sure thing mom."



one.



The door opens, instantly filling the room with soft sunshine. Those moments before the door latches are agonizing. My pulsing heartbeat clangs menacingly around my forehead; I see green grass, and my hands unknowingly clutch the sofa cushions for support. Comfort comes back for me after the door is shut and locked; I'm safe again.



I slide shakily onto the cool wood floor; ready to listen to his beautiful whispers.



Shhhhhhh...it's alright..your mom will be back. I'm here.



" Why am I so afraid? I watch people on the television go outside all the time. They aren't scared."



Don't cry my love. You have Agoraphobia. I can help you.



My hands massage the scalp beneath the dark strands on my head, but it's not me pulling them to do so.



"What is Agoraphobia?"



It means you're afraid of the outside world Jessi. People even scare you. They shouldn't.



" I don't need the world, I'm perfectly fine being confined to my home and mother..and you..."



How are you to live if you never leave?



" Books. Millions of books. I'll never have to leave."



Books can't hold you at night, books can't feed you, books can't love you Jessi.



" ...I have you for that..."



I wish, but I'll never be whole. Once you make it to heaven, I'll find you. Yes, that means NO suicides, you would be condemned to Hades for that. We've been over this Jessi. I need to help you live, that requires you stepping outside. Once you've done that, and found some meaning in life, you'll have me.



"But I don't want to wait. I want you now."



Shhhh...everyone must wait. Help me help you?



"I'll try, but only for you Adam."



Good. Go clean yourself up and I'll be back after your shower. Be safe.



"Adam?"



Silence.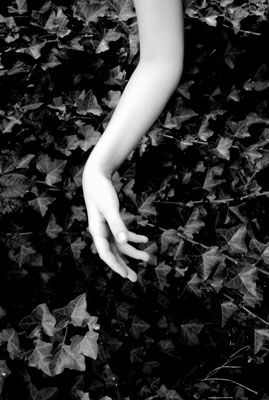 © Sarah M., Blairsville, PA