Sphee receives a gift and wisdom beyond her years.
April 25, 2011
Sphee was a spirit. That meant her body was kept alive by people's belief in God. She was young, 18, but her twin brother, who was also a spirit, had turned against her, and God. She knew what she had to do. She had to go back in time and fix what he broke, which was the world.

"Sphee, don't do it." Her best friend said.

"I have to try, I'm the only one who can match his talent with travel, time and space. I'm sorry, but this is what I have to do." A bullet whizzed past her head. "We are at war with these humans and the Dragons are being hindered by some strange force. Can you not feel it? God is being pushed out. People are loosing their faith. I have to try." Her friend fell back into the crowd and began to fight again. Sphee muttered the long incantation, getting louder with each word. This was not Nim language, this was God's language, the one magic users used and Spirits spoke with. This was a special language for the one who yield it could do things others couldn't. Everyone on the battlefield paused as she screamed the last words and vanished, her soul spinning across Adilandia and across the universe, back in time.

She came to a halt on Earth, in America's capital building to be exact. She had to be right. She just had to be. Sphee burst into the right room and spoke this: "Do not look, do not search. I warn you Humans, do not look for world that you have not seen. For you shall be sorely disappointed." With that she jumped back into the stream of magic and sailed back to home. She was too late. Just a few minutes too late. "Lord! I have failed you! This is the End! I could not do what you have commanded. Take me now so I may not have shame!" She cried out, not expecting an answer. But an answer she did get.

"Sphee!" His booming voice sounded in her ears. "You have served me well, helped to greater my kingdom. This is what I shall give to you for your valiant efforts. You shall not die until I tell you it is time! You shall live and watch and wait for a girl named Arora. And you shall give her hope and tell her everything you had seen. Do this and you will have no shame." And His voice faded from her, leaving her in her own world and time. And she had no shame.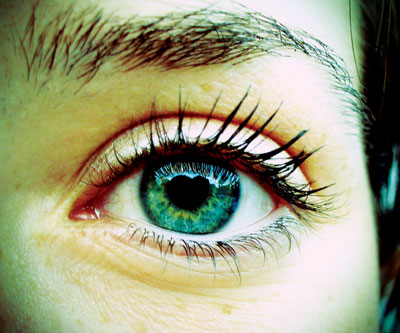 © Michelle K., Vancouver, WA