The Tale of Michael, Prince of Doves
April 14, 2011
My name is Michael, Prince of Doves and I live here in the city of Doveinia. I have lived here all my life with me mother, Rose, who was as beautiful as the cherry blossoms that grew in the palace garden, and my father, David, King of the Doves. My father was a very peaceful man. He never hurt a soul. Our goddess, Aeval, was the one who made our lovely world. She made sure we always had peace in our world. Legend has it, that she created the magical creatures, the fairies, unicorns, and other magical creatures. She had them help her keep peace. But not too long after, the peace of our kingdom came to an end after my father was killed by Lucifer, King of the Ravens, and also my father's brother. Then the war started between the peaceful city of Doveinia and the evil city of Ravenos. This is my tale.

I remember my mother crying in her hands. I came up to her and tugged on her dress.
"Mother" I asked, "Where is Father and why are you crying?"

My mother kept sobbing, like she hadn't heard a word I had said. Finally she stopped to look at me.
"Michael, dear, your father-," she paused, "your father has been killed. Killed by your Uncle Lucifer."
"No," I whispered, "no that can't be true. Uncle Lucifer wouldn't hurt a soul." And neither would Damien I thought. Damien was my cousin and my uncle's son. We had both been born on the same day so we were as close as twins. I had gone looking for Damien earlier and could not find him.
"Mother, why would Uncle Lucifer kill Father?"
"Your uncle believes that your father took your Aunt Lilyanna's life. And now Michael we are at war with Ravenos."

I now understood why I could not find Damien. He was being held in his kingdom.
"Now Michael, I want you to listen to me," my mother said, looking me in the eyes.

I nodded my head.
"I am queen of our wonderful kingdom, so it is my duty to leave and help fight the war. With the powers that our goddess, Aeval, blessed me with I will be able to heal a great deal of our men. Michael, you know that Aeval will protect you from your Uncle Lucifer. Our goddess is very peaceful."
"No," I screamed, "Please Mother, don't leave me here alone! What if you die too?"
"Listen to me Michael. I need to me out there, and if I should die and go and join our goddess in her kingdom in the sky, I will be there with her and your father watching over you. You will have to take over the kingdom Michael. Remember you are the Prince of the Doves," she said calmly.

I could feel the floor shaking underneath me from the attacks on our castle. I was so scared I did not want to lose my mother too. She meant the world to me and she was always there for me.

Before she left, I held my mother one last time. When she did leave, I watched out the window as she knelt down on her knees and used her hands to heal one of our men. She was so beautiful, her blond, curly hair flowing in the breeze, but in that instant, I saw a figure behind her.
"Mother," I screamed, "Behind you!"

But it was too late. My mother lay there dead, in a pool of blood, on the ground. As I looked up to see the face of my mother's killer, shock overcame me. My mother was telling the truth. My Uncle Lucifer was a killer.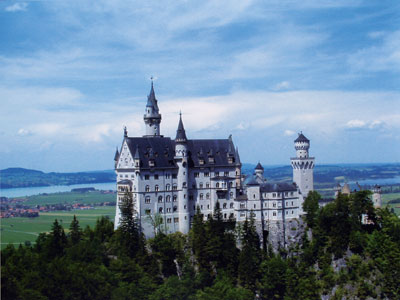 © Trenton O., Highland, UT