Time is all but at a stand still
April 14, 2011
Eike sighed breathing in the aroma of flesh flowers mixed with the smell of baking strawberries under the basking sun. The world was at peace, almost spinning in slow motion. People were frozen in mid-step, food frozen on their forks halfway to their open mouths. Time ceased to even exist. This one moment seemed picture perfect, like chaos would swoop in and destroy this scene forever.

Eike sensed the worried and the stresses of life melt away into the lower clouds, freeing him from life's ever present chains. Nothing mattered at that time, Eike experienced every breath of wind, heard all the bird's call, and even could taste the salt of the ocean on his tongue.

This way Eike's last moment, his last chance to take it all in could be done. The fleeting emotions came from every place on his faded body, leaving from the arms only to explode on his fingertips. There was no pain, only a strange tingling feeling.

Eike felt his soul shoot toward the heavens and above. The cuts on his wrist that put him there faded to marks unseen to the naked eye. Eike witnessed his body take the ghostly form of his ancestors, turning pale and cold before his own eyes.

With a blink of an eye and a swish of a tail, Eike appeared at the shimmering gates glistening from the lights of the heavens and bouncing off crystals to shine rainbows into the sea colored sky.

The gates ripped open exposing sound of laughter and harmony throughout this seem to be fictional land. Calmness rushed over Eike, he was home at peace within the core existence of peace itself.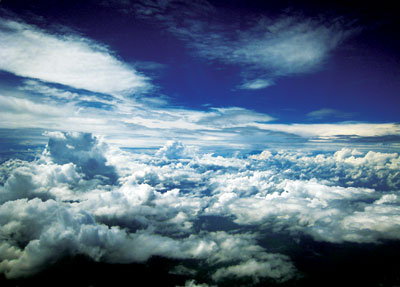 © Jacob W., Oklahoma City, OK