The Wolf Inside Me
February 1, 2011
If I could be any animal, I would be a pure white wolf, because I love wolves. My name would be Snow Angel, I would live in Leon, West Virginia near in the woods close to my house in Brownsville because then I would have a sufficient food and water source and I would have excellent shelter choices, I would have a den in the giant rocks over looking the Thirteen Mile Creek. Here is the story as the wolf inside.

Hello my name is Snow Angel. I live in Brownsville, Leon, West Virginia near Thirteen Mile Creek, my den over looks the creek. I am a pure white female wolf, I love to go and walk on the bank of the creek every morning, after my morning walk I have my daily breakfast of Rabbit De La omelet, its bird eggs cooked and the sun with rabbit meat inside along with fish. I have a very specific meal plan to follow daily, for breakfast I have my Rabbit De La Omelet, lunch I have Catfish on a stick, and for dinner I have Mixed Rodent Stew with a creamy fox blood finish.

After breakfast I have a fifty minute nap, when the nap is over I usually go outside and meet up with my BFF Frostina. She is a frosted white great dane. Frost and I have been friends for as long as I can remember, we are always there for each other. Like when the totally sexy rottweiler Michael broke my heart, Frost stayed with me cause if she hadn't I'd probably still be obsessed with him. It scares me to think about what my life would be like with out Frost. We love to go and talk and gossip over lunch every day at the Shack,the Shack is an old abandoned barn in the woods. After lunch we attend parties at the Shack until dinner time.
After lunch and partying with Frost I generally go back to my den and have dinner. After dinner I go watch the chipmunks and squirrels playing and wrestling around in the trees, I love to see who wins and who loses. I pretty much see Michael everyday when I watch the wrestling and he always winks at me. He needs to realize I do not want to see his totally amazingly gorgeous face unless its covered in bloodiness. After all the fights are through I go back inside my den and go to bed.

There you have it, a day of being the wolf inside me. I really do wish I could be a wolf the rest of my life. It would be so cool and I would love it, because then I would not have to go through all the crap us humans have to go through. I would be free to go where ever I want to go and do what ever I want to do.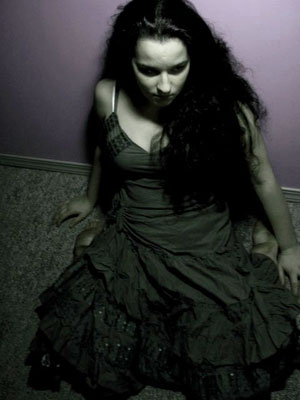 © Brianna D., Everson, WA