Midnight Party
December 8, 2010
I peeked out from behind the wooden rungs of the grand staircase, slowly creeping down the steps until I found my familiar seat. Yellow light reached the bottom of the steps from the kitchen, so that where I sat was clothed in still darkness. I could hear the soft, tinkling laughter of my Mom before I saw her. As she strode into the kitchen doorway, I noticed the silver mixing bowl and wooden spoon she held awkwardly in her hands.

My Dad walked over to where she stood and grabbed her waist. I could faintly hear him whisper something before taking the kitchen utensils from her and setting them on the granite countertop. My Mom reached into her frilly, pale pink apron pocket and pulled out a short, thin piece of wood – her wand. Mom did not let us use magic outside of the house, but out of my three brothers, I love using it the most. I always get in trouble for it, too, which is unfair since Mom never punishes Jacob or Henry for it. Mom gets especially mad when I show my friends and their parents call later with concerns about me. They always want me to show them some tricks, but I promised Mom that I wouldn't. Even though, I did show Johnny some tricks yesterday, he said he wouldn't tell.

I snapped my head up when I heard my Dad's booming voice. I saw him twirling his own wand in the air and the kitchen utensils floating around him. A flying egg zoomed past him like a bird and crashed into the wall. The flour and sugar bags by the sink were diving off the countertops like Olympian divers. Forks and knives crawled out of their places in the drawer and marched past the sink. A giant milk carton had born legs and was running on the floor past my parent's feet. Small, chocolate chip pieces followed suit – chasing after the milk.

I could hardly suppress a giggle when I looked into my Mom's face. Her eyebrows were pulled down over her eyes in mock anger, like how she did sometimes when I did something silly. She held out her finger at Dad and threatened him, but even from here, I could recognize the laughter in her voice.

My feet itched to go down the rest of the stairs to join them, to make the mixing bowl and wooden spoon dance together. I glanced at the slow ticking clock on the kitchen wall and the late hour suddenly made me yawn. 'Maybe I'll just watch tonight' I thought, closing my eyes. I fell asleep with a smile on my lips and my parent's laughter in the background.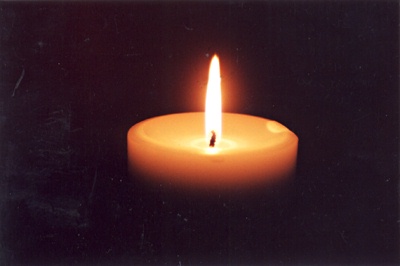 © Ashley D., Philadelphia, PA