Scave Island part 1
November 24, 2010
The day I was born I was different. First I come out smiling at the doctor. Then when I am breast feed by my mother I bite her and drink her blood with the milk.(Not all blood I don't kill her.) My mom wishes to name me Leach. Yeah your all thinking what kind of name is Leach. Then my father names me Ketsueki which means blood in japanese. My aunt Lisa names me Sangre. But then my uncle Luke names Vampira it means vampire in spanish. Then when I was a week old I could speak perfect english and walk. My mom called me a worthless demon every time. Only my dad seemed proud of me. I always cried myself to sleep at night always wishing my mother loved me as much as father did.

Lily one time when she was six came into my room crying. She had a bad dream. So I helped her back to sleep. When mother came in the morning to wake me up she through a fit screaming and yelling at me. Calling me a demon for just helping her feel better. Even after Lily told her she had just had a nightmare and came to me to get her to sleep. Mother roared at her and said never come to me again. Lily cried that night to my mother who just told her to chill herself down and go to sleep. My mother had no compassion for us. One day my father came to me while I was reading my reading book for school. "Vampira I got a new job on a very secret island." My father says. I smile at my father "And what job might that be father?" I ask him in a sweet child like voice.

"Well I get to build ships on Vampiric Scave Island land of vampires and you want feel so left out Vampira." He says happily a gleam in his eye. I satnd up and hug him. That night at dinner he told mother who just smiled and nodded. But when she heard it was on a vampire island she flipped. But faher calmed her down. That night I was writing my full name inmy elegent scrawl.Vampira Ketsueki Achia. My mother loved how my sister could speak flent French. But I could speak fluent German, French , Spanish , Japanese , Chinese and Russian.

But then again I still fall flat when it comes to my sister. The next day we packed all our things and boarded a ship that would take us to our new home. My mother cried the whole time but I stood strong then I saw it our new home.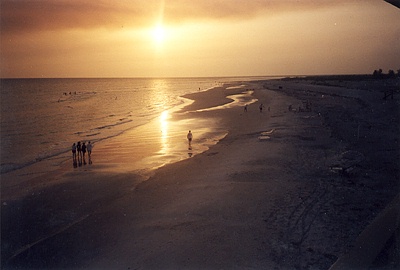 © Sara C., New Port Richey, FL