The Doorway
November 14, 2010
Three very close teenage friends, Jay, Samantha (Sammy), and Lexy, were playing in a spot they went to almost every day. Except this time, there was something different, a doorway. When they gazed into it, they saw old ancient Roman Coliseum pillars. They looked fairly new, but they were also quite worn away. Lexy, being the adventurous one, went through the doorway, and it got really cold. So she wouldn't freeze, she scurried over, looked at it for a second, and then turned back. When she saw no one was there, she started to run towards the doorway, thinking her friends left her. As she approached the doorway, she realized she couldn't pass back through. This was because she was trapped before her time.

She yelled, "JAY! SAMMY! CAN YOU HEAR ME?" There was no reply. She became frantic knowing she was all alone with no way out. She saw a figure in the distance and gained hope. She darted toward the figure; it was a handsome, young gentleman about 16.
As she got close to him, she spoke in the best Italian she could. "Ciao giovane!" she told the young stranger.

He turned and said in perfect English, "I speak English you know." She was shocked to find someone else who spoke English.

"What's your name?" she asked.

"Jeremy," he replied, "how old are you?"

"14," Lexy answered, "what about you?"

"I'll be 18 in 3 months and 8 days." He responded proudly.

Lexy exclaimed, "Wow! I though you were only like 15 or 16."

They walked along as he showed her the town. He introduced her to all of his friends. She was surprised that they all spoke fluent English. She was so surprised, she asked, "Where am I?"

"Florida," one of Jeremy's friends said.

"Really! I was just in Northern California!" Lexy announced with awe.

"Well, my uncle can fly you back," said another boy.

They all went to the airport, and Lexy flew home. No one believed her story…because it was all a dream.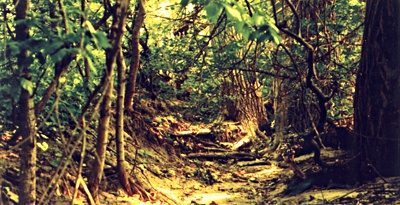 © Dan B., Papillion, NE