Gizmo Ch.1 Dreams?
November 6, 2010
"NO! I won't go back there. I won't, y-you can't make me," I screamed. "I have no idea what you are talking about, I never planned on bringing you back," said the tall woman standing in front of the door. Her name was Ms. Isabel. She was a tall, thin woman with long blonde hair that was pinned up in a bun and black horn-rimmed galsses. She snapped her fingers and two men with guns enetered the room. One of the men was carrying a large metal case. "W-what are you going to do to me?" I mumbled. Ms. Isabel laughed," Nothing harmful dear, we are just going to take some tests." She hesitated and looked at the man holding the case. "Open it!" She ordered. The man put the case on the table and opened it for Ms.Isabel. She reached into the case and pulled out a long needle filled with blue liquid.

"Bring her to me!" Barked Ms.Isabel at the two men. "No! Get away from me!" I screamed. They grabbed my arms and dragged me to the table in front of Ms. Isabel. "Tie her down!" The two men shoved me into an old wooden chair and tied my hands behind my back. "Let me go!" I yelled as tears came to my eyes. I was going to die helplessly and that scared me more than anything. "P-please don't hurt me," I sobbed. One of the men looked at me, then he looked at Ms.Isabel. " Isabel....Avery ordered us not to harm her," the man whispered. Ms.Isabel glared at him, " How would you know what Avery wants?" The man looked at me again with bright green eyes then looked back at Ms. Isabel. "Avery doesn't tell you everything Isabel," the man replied. "Well," Ms. Isbel said cunningly," since Avery didn't order me not to touch her, I can do whatever I please." Ms. Isabel grabbed my arm, her touch was as cold as ice. "Isabel. Don't you dare touch her," the man ordered. "Too late," she mumbled as she stabbed me with the needle. I screamed. I couldn't hear anything but Ms. Isabel laughing and then there was silence.


I woke up in a dark room that smelled of old books. I looked around, but I couldn't see anything clearly. There was one window in the middle of a wall that looked as if it was surrounded by bookshelves. I was in bed, but I didn't remember going to bed. I didn't even remember this room. The door opened and I could see the vague outline of someone entering the room. " Who are you? Where am I?" I demanded. "Your safe," a voice answered. It was a mans voice. "Where am I?" I asked again. "Where is Ms. Isabel?" "Ms.Isabel?" the man repeated. "You mean you don't remember what happened?" I was silent. I had no idea what the man was talknig about. " The last thing I remember is Ms. Isabel giving me my pills before I went to bed." I answered. The man sighed and turned on the lights so I could see his face.

He was very tall and he had balck hair. I felt like I had seen him before, but I couldn't remember him from anywhere. He sighed again and sat down at the end of the bed. " You still don't remember me do you?" I shook my head. " That damn needle," the man whispered. "What needle?" I asked. The man looked at me again and I knew that I had seen him before.

Then.....I remembered.....He was the man with green eyes..... The one who tried to stop Ms.Isabel.....The needle......"I remember now," I whispered.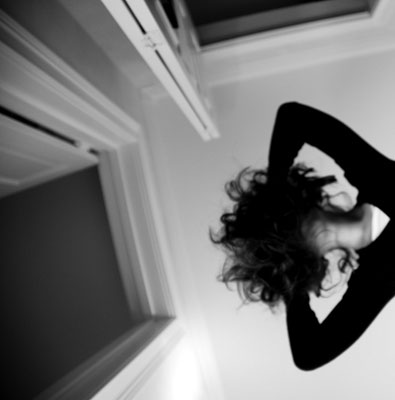 © Sarah M., Blairsville, PA