Runaway 1
October 24, 2010
I sat at the dinning tabled in our little suborben house with my brother ,Timmy, and my mother when my father stubled in. He smelled like acohal and smoke which was a bad sign.

"Sweety would you like some dinner?" my mother asked my father nervously

"Why do you even have to ask me?" he boomed then he slaped her. She gasped but hurryed off to get his dinner. He sat down next to me and I flinched away.

"Scared?" He sneered and laughed deeply.

"No you smell like S***" I said but my face slowly turned white at the ealization of what i had said.

"You B****!" He exclaimed and slaped me. My chair fliped over and my head hit the floor with a thud. I gasped in pain and my vison swam for a min. Before I could get away, My father picked me up and held me at arms length.

"This'll teach you to keep your D*** mouth shut!" He yelled but before he could do anything Timmy came out of nowhere.

"NO!" He yelled and jumped on my fathers back.

"D*** it!" My father exclaimed but he easily pulled the little 12 year old boy that was timmy off his back and threw him into the wall. Timmy yelped and crumpled to the floor unmoving.

"NO!" I screamed this time as I ran over to Timmy but before I could get their my father had me in his grab again.

"Your turn" He said and laughed deeply and evily. He pulled out a pocket knife. I strugled against him but he was to strong. I pulled my knee up but what I kit suprised me. Ding went the metal cup that my dad wore for that reason

"Nice try Missy but you can't get away that easily" He said. In a quick flash he slashed the knife across my face making a searing line from temple to chin. He droped me and I crumple to the floor. He laughed and walked off.

"Elcy!" Timmy exclaimed as he crawled over to me "Are you ok?"

"Yea the cut isn't deep" I told him but it seared in pain anyways "but are you ok?"

"Fine I was just stunned" he said but there was a little bit of blood in his hair. I smiled. He was always trying to be tough but inside I knew he was really scared just by the look on his face.

"Lets head to our room" I told him. I tryed getting up but started to fall back down luckily timmy caught me. He helped me up and we wobbled but started to head for our room.

When we got there we both fell on the bed exasted

"Elcy, We can't keep living this way" Timmy said to me

"I know but our only option could get us killed if we are caught" I told him

"Tell me" He insisted

"We have to run away" I stated.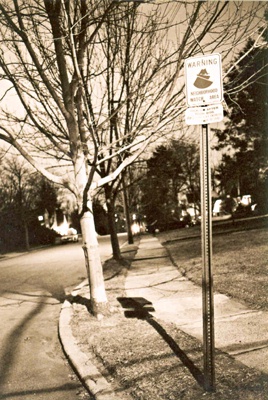 © Samantha G., W. Orange, NJ