Isolated
September 22, 2010
Everything was supposed to go as planned.

The scientist had everything prepared: the bed was ready, the tools were laid out neatly on the counter next to a sink, and all of his beakers and vials were filled with various gases and liquids. Of course, he had to be prepared. Today was the most important day of his career. Today would decide whether he would become famous and rich (but possibly go to jail), or fail miserably and live the rest of his life in hiding. Today he was testing his life's work on an experiment of epic proportions.

Artificial intelligence. It had been declared illegal back in the year 2078, but the scientist had a theory: if his experiment worked like he planned, everyone would be so amazed that they wouldn't care if it was legal or not, because he had created possibly the most realistic, human-like robot in the history of machinery. It could walk, it could talk, and it could think not as a machine, but as an independent being. But it was also better than a human – it could do things that a mundane person could only dream of. It was like some kind of modern-day Superman. Her name? Aya. He had accomplished what only God could do – he had created life. All there was left to do was wake her up. The scientist believed that his invention could change the world. That's why everything had to work out perfectly.

Long story short: It didn't.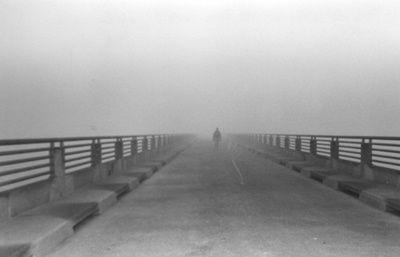 © Becky G., Westville, OH