Celeste's Tale
September 4, 2010
A group of men sat around a fire. The sound of wood snapping and crackling was the only sound for miles. The woods around them stood tall and thick on this misty night. The men stared anxiously at the young man in the middle of the circle.
"This story has been told for generations and all of those who hear it know its truth." The man whispered. His voice was hallow as his words passed through his soft lips. His gazed seemed far off and his mind in the past. The man's shoulders were hunched over and his hands wrung together in a nervous fashion.
"The story begins with a poor man named Thomas. Thomas lived with his daughter, Celeste, down by the river bed. Celeste was a beautiful woman, men were fascinated by her and woman thought jealous thoughts against her. Men would crave her attention, but she would always reject their advances." The man continued. His large green eyes bore into the men around him.
"Celeste's father died one day in a house fire. Many claimed that Celeste's constant rejections drove the men to do crazy things; a hushed rumor stated that a man was rejected one too many times and brought Thomas to his untimely death. Celeste was left with nothing and was reduced to a beggar on the street." The man paused and swallowed hard.
"One day, Celeste met a young traveler and as the trite saying goes, 'it was love at first sight'. This made the sheriff's son angry; he claimed that Celeste was the love of his life. He became crazy with jealousy and formed a plan. The day the sheriff's son executed his plan, Celeste had a fight with her love, William. Celeste walked the cliff tops, as she did every day, when she fell to her death. No one knew the sheriff's son had killed Celeste until a suicide note was found next to his hung body. Some have claimed that Celeste's ghost killed him, others say they've seen her around at night, in search of her beloved William." The man leaned back as he finished his tale, his eyes rimmed with glistening tears as if it hurt him to tell the story.
"Sir, what's your name?" A small boy in a tattered coat questioned, his voice was as frail as he looked. The man leaned forward again and winked at the boy, a smirk playing on his lips.
"My name is William." The boy looked up at the man in surprise, however instead of seeing a man; he only saw the log where the man once sat.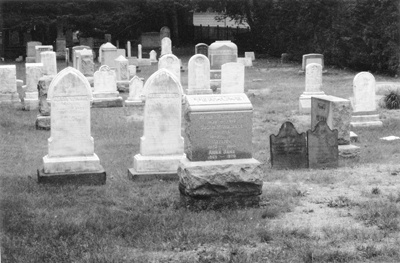 © Chris C., Pequannock, NJ