The Black Rider
July 19, 2010
1881


Fiery chariots of fiery horse hooves flew through the dark night. Thunder rumbled in the distance as the rolling landscape made way for the horses and the rider. Black fire rolled out from the horses as the rider pressed onward. Black night, dark night, death night all gave way to the skeleton rider dressed in a black hooded cloak. Through snow and rain, sun and stars, the rider rode on, his flaming chariot and horses by his side.
***

Sally Scott awoke to the drumming of the rain against her hospital window.

Ba-Bum! Ba-Bum! Ba-Bum! Ba-Bum! Ba-Bum! Ba-Bum! Ba-Bum!

Sweat poured down her gnarled face as her eyes grew wide.

"No" She gasped, "Please no!"
***

The rider dressed in black, and holding a long scythe, pressed onward through the night, black rain fell through endless black skies. His statue was undisturbed as he sailed across the night sky and came across a lonesome hospital on the side of a lonely country road. He had arrived.
***

Ba-Bum! Ba-Bum! Ba-Bum! Ba-Bum! Ba-Bum! Ba-Bum! Ba-Bum!

Sally began to shake and quiver, he eyes frantically gazed around the room for an escape.

"No, no, NO!" She Screamed.

Heaven's golden chorus began to sing as she tried to close her eyes and plug her ears.

"Please not now!" She begged.

Gazing upward, she saw that her white ceiling had transformed into a long black tunnel that led up to a light. Descending in a white puffy cloud, a beautiful angel appeared to her. Golden hair fell over her shoulders like a waterfall as she gazed at Sally with blue eyes.

"I am to go to heaven?" She asked, "Thank you."

Suddenly, the angel disappeared and was replaced by fire. Gazing around her room, Sally saw that she was surrounded by fire that did not cease to burn.

"Oh father" She pleaded, "Please not now! Have I been a good soul to you or am I to go to the other place?"

Ba-Bum! Ba-Bum! Ba-Bum! Ba-Bum! Ba-Bum! Ba-Bum! Ba-Bum!

Her room began to shake and heave in and out. The floorboards began to groan as she closed her eyes and prayed harder.

"Please no!" She shouted.

The door creaked open as the dark figure stepped in.

"Please father!" She cried.

***

Silence filled her room as Sally opened her eyes. Standing at the foot of her bed, the figure lowered his Scythe.

"I was only curious" He spoke in a raspy voice, "You are not ready to die."

Turning around, the figure walked to the door.

"Our father says he'll see you tomorrow." The figure spoke.

And then, the real drumming began.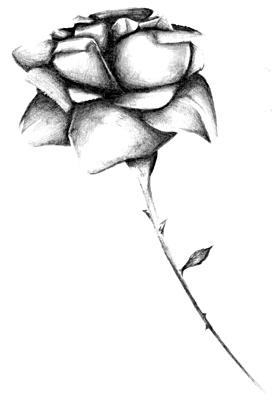 © Yisrawayl G., Philadelphia, PA