In the Blue
June 1, 2010
I have always wondered what it would be like to die.

And now, as if by some dire miracle, I no longer have to. I can't hold on to life anymore. My mouth opens in defeat; death has finally gotten the best of me. My final breath, my final goodbye, falls from my mouth in a rush of small beads, floating up towards the surface I will never see again. A pool of crimson floods my view. Why is this beautiful blue water red? Why can't I remember?

I wrap my arms around my body, longing for even a shred of warmth. But it is no use; death was never intended to be warm. The water enveloping my body laughs, its fingers raking my legs tenderly. My body resembles a dead weight. I am sinking lower now, my sunburnt hair fanning upwards, clawing wildly, as if it can save us both.

I close my stinging eyes and begin counting down the moments left until darkness.

Ten. In the far distance, I hear what I assume a humpback whale, its eerie song clear and stunning despite the body of space between us. This isn't right; I shouldn't be able to hear anything.

Nine. But then again, this situation isn't quite right, is it? Dying just a few feet below the people you love the most, with them absolutely oblivious.

Eight. Even if I had imagined death, it wouldn't have been like this. I figured I would spend my last moments screaming, or kicking, or asleep in my bed. But instead, I am calm. I curl over, allowing death to press its harsh lips against mine. Our fingers, mine weak and deaths strong, are entwined. We are one now.

Seven. The water is no longer water to me. It is instead the blue quilted blanket I keep at the end of my bed. This familiarity allows me to sink further into unconsciousness.

Six. I am suddenly grateful. There are so many people around the world dying with me right now, yet their deaths much, much worse. Tragic even. A death Shakespeare would have wrote about. I would say that, compared to the others, I'm lucky.

Five. My thoughts are no longer my own. My mind blanks; a white light is all I see when a beautiful voice fills my ears, the strains of a melody. "Don't forget me when you're gone. I'll always be here, waiting."

Four. Who? I think. Don't forget who? And why not? "Me, Rebecca, don't forget me, because I love you."

Three. No you don't. I think now of my father and Ben, trying to stop the harmonious voice from coming back. But it doesn't work; his voice pours back lazily into my mind with no effort at all. "Oh, Yes, I do."

Two. An icy hand brushes gently along the line from the ear to my chin. My eyes open, suddenly, and I can see a dark figure; a boy, dancing gracefully before my face. By the way his hair sticks up, moving stealthily, I know that I am not dead yet. I am still in the water. My heart squeezes painfully tight when I notice that his sapphire eyes are screaming with sorrow. I realize, then, that he is not doing a graceful dance, but a dance of heartache. Why are you sad? I want to ask him. But I can't speak; my breath is gone now. I watch with wide eyes as he brings his face closer to mine, stopping for a moment, and then closer still until our mouths touch. I shiver; his lips are frozen, like stone. Almost as if they are stuck in a state of immobility. Scaled hands press against my back, bringing me nearer to the boy. Who are you?

One. It's too late; I am gone.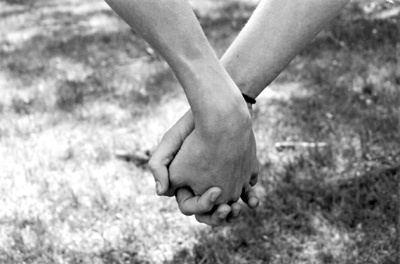 © Alexa T., Pompton Plains, NJ