Kittycorn and the Lost Dolphins of the Pacific
May 14, 2010
Long ago in a far away land there lived a magical creature called a kittycorn. The kittycorn was half cat half unicorn. It had the power to speak to all creatures and to turn into a human witch happened to be the form that it liked best. So naturally it seemed as though there were thousands of humans living on a deserted island. It was like a paradise to those kittycorns. They lived in peace with the dolphins that swam around their island, until the day that the hunters came.
These hunters knew very well what the kittycorns could turn into. So when the y got to the island they killed all of them. Or so they thought. There was one kittycorn that never came out of trees. It was the only one that could climb. So the hunters scared off the dolphins and took the kittycorns back to there country. The one that was left named herself Kittycorn so that anybody that asked her what her name was would remember the tragedy. This is story is about her quest for the dolphins.
Kittycorn woke up and looked down at the ground there was blood. "They killed them," she said getting out of her tree. The next place she went was to the beach where the dolphins should have been. She tried to call to them but they were nowhere to be seen or heard. The only thing that responded to her cries was a whale so she started to talk to the whale. "What happened to the dolphins?"
"People with guns come and dolphins get scared and leave," The whale replied.
"Which direction?"
"That way to Indian ocean," the whale pointed west.
"Thank you for your help. Do mind if I take a ride on your back?" She asked hoping that the whale wouldn't mind.
"Sure," the whale said, "Call me Spout."
"You can call me Kittycorn."
With a flick of Spout's tail the duo was off. It would be a long trip. They never stopped to think that maybe they should pack a few supplies. For this they would pay big time.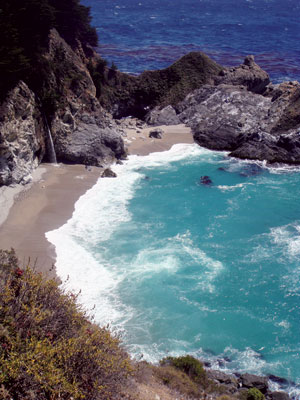 © Piper C., Roswell, GA