Spirit: part 3
May 18, 2010
Chapter 3: The Night Train

Long story short, Renka gave Koneko his traveling charm, the only way she'd get out is if she had one.

"Beware, evil is lurking near if you see a-"

Toot,tooooot wailed the train, thus interrupting Renka.

"Bye Renka, thanks oodles much!"

Saying this, Koneko quickly kissed Renka on the cheek and ran onto the train, waving as it left the station.

Poor Renka, still trying to finish his sentence after it was interrupted, stumbled back in shock and began to stutter and wave his hand in a way that looked somewhat like a Freddy Kruger impression.

Finally as she left, Renka sighed to himself, "Smooth one Renka, all the girls love guys who stutter and have a nervous breakdown when they're kissed.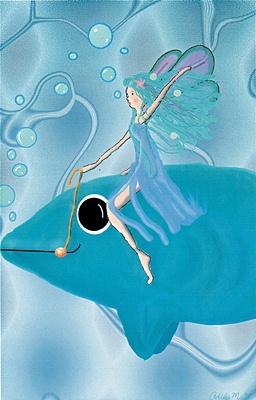 © Addie M., Sandy, UT