A Day in the Life of a Captive Fish
May 17, 2010
The day began as usual Saturdays do. The Girl, who is called Katie, woke up long after the sun came out, much after the rest of the household was up. This habit of hers, of getting up so late, irritates me so, for I am her responsibility. So until she woke up, I was unfed. My water hadn't been changed for over ten sunrises and sunsets. I could see nothing but dirt through my glass bowl, maybe a few shapes here and there, but other than that, nothing. I have been feeling queasy for the past few days. These humans don't realize that we too have feelings, and we too get sick. They don't understand that when they buy us, pets, it's like taking on the responsibility of another child. They all treat me like I am just another piece of furniture for visitors to admire.
When the Girl got up, she felt obliged to take a very long bath. It took her as long as it takes me to go 1050 laps around my prison cell. After she took her bath, she had to have her breakfast. Thankfully, she remembered that I wasn't a statue. She brought out the box of dreaded "food." I don't see how others can stand eating this food. To me, it tastes like sand! I watched as the Girl ran to the table, with her nose straight up in the air, sniffing for something, like a bloodhound.
After I watched Katie devour her food (which to me looked like a cake of sand covered with some sort of sticky syrup), I watched her apprehend what her mother was saying as she was licking her fingers. It seems to me that her mother told her to put me in a plastic bag, which meant that we were going to the vet. The Girl put her grubby little fingers into my bowl. When she dropped me into the plastic bag, I felt as though all my organs had been juggled, as they fell into place once more. This Katie cares so little about me that when she deposited me in the bag, she didn't even bother filling it with water. I flopped about in the bag, until she realized that I might die if she didn't add water. She immediately ran the tap (at full force) and let the water gush out. How good it felt to be in the water once more.
From outside somewhere, I heard Katie's mother call to her, "Honey, we don't want to be late. You know I have to go to the spa after this."
Katie replied by screaming, "Mom, I'm co-m-ing!"
She grabbed her coat and flew through the door. Literally, she flew through it. She tripped on the stairs and both of us went flying through the air. She fell a few steps, but I went hurtling across the yard at 100 miles per hour. I landed on the ground, and as I landed, I heard a tiny "CRACK." I suspected it was one of my fins, as one of them started hurting, but since we were going to the vet anyway, I didn't bother trying to show them. Besides, who would every pay attention to a goldfish?
We drove to the vet in a contraption with wheels and I prepared to escape. After months of planning, I would finally be able to put my scheme into action. I had thought long and hard about this. Gruesome days, gruesome nights, until I could finally come up with a plan suitable to put into action. I had noticed that every time a fish goes to the vet, he/she is put into a tank filled with other fish. I would attempt to camouflage myself among the other goldfish. I had heard that every other month the fish that were permanently at the vet's aquarium, were let out into the big blue space of freedom. Oh, how I longed to be free! To swim in the wide open sea with others like me. The only problem was that I hadn't thought of the possible obstacles. After I went in, I was let out into the tank. I was soon picked up by a pair of soft gloves, and I was stroked on the back. Why can't everyone be like that?
I was gently carried to the room, and I heard a lady in a white suit exclaim, "Oh, you poor thing. You've broken a fin. Now don't you worry. It'll heal in no time."
My heart meat quickened-- I had forgotten about my fin. If the nurse put a bandage over it, the Girl would be bound to notice me. I decided that it was worth a try. I was put in the tank again, while the Girl and her mother were talking to the lady at the front desk. I hid behind the treasure chest, but my fin stuck out. I tried to bend it a little, enough to adjust myself, but when I did, I felt like I had been hit by a lighting bolt. I let it go. I was more concerned about where my new home would be. I kept having these feelings. Like I was home away from home.
Just then, the Girl's mother came to take me out. She didn't spot me, so she turned away. I was so happy that I heard bells ringing from miles away. It was then that I noticed Katie coming towards me. She had spotted my bandaged fin. I was going to have to go back to my penitentiary, that they consider my "home." As soon as freedom had appeared, it disappeared.
All my hard work and efforts had gone to waste.
My dreams, shattered.
I was a prisoner once more.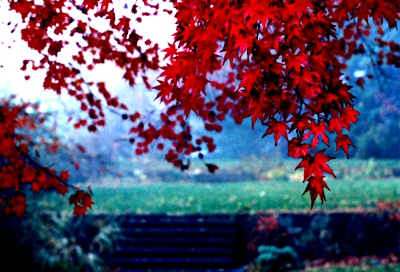 © Susan R., Iselin, NJ