The Vampire Detective-Part Eight
April 29, 2010
Shikyo strolled out of his apartment and into the cool night air of Tokyo, a thin smog hung in the air, the effect of human pollution. It was killing the people of Tokyo, Shikyo didn't care, he thrived on death.

"Good evening world" he sighed in Japanese, the language of his birth. He was a god in reality, a death god, a Shinigami-The Japanese gods of death. Beings that were both feared and worshipped for their tremendous power. He had been born in the year 1870 and since then had grown more powerful and influential in Japanese society. His plan now though was far more insidious than anyone would have thought him capable of. He was going to kill everyone on planet Earth.


Revenant sighed. Why hadn't he expected this? Well who attacks a Magical Diplomat's private jet? He thought. Psychotic maniacs who try to kill everyone involved in this case. He replied to himself in thought. Touché he thought back. Revenant grabbed Melody, swung her over his shoulder and opened a cabinet at the back of the plane. Here he found two parachutes. He tossed one to Porcelain and took one himself and then still holding Melody he leapt off the plane.

"OH MY GOD!!!" She screamed as they freefell towards the ground. You know it's not too late to drop her he thought.


The American paced. Everything was going perfectly, until the bloody vamp grabbed the parachutes.

"Oh Gods Shikyo is gonna kill me" He shook his head in disbelief. How had he failed in such a simple task? How could he have failed at killing three people?


"Mother of merciful God" Porcelain breathed. Revenant had just jumped off a plane and she had followed him. Why on Earth had she done that? Porcelain stared down at the approaching ground and watched the plane fall from the sky. There hadn't been a pilot, the Consul Regent had preferred to use a computer to drive it rather than risk human error. Another explosion turned the plane into a rocketing fireball heading for the Thames.


Melody kept screaming until her feet touched the ground and Revenant clamped a hand over her mouth.

"Shut your trap" he ordered annoyed at all the incessant noise. Melody glared at him.

"You just jumped off a bloody plane and I'm not allowed to scream?" Melody hissed.

"Nope" Revenant strolled up to meet Porcelain as she landed so they could find the English Consul Regent and get this investigation underway.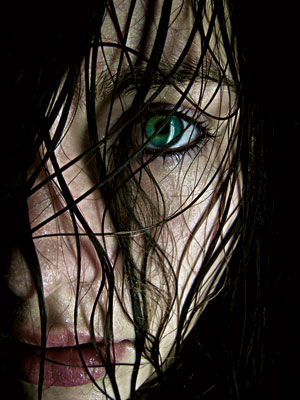 © Jorrdyn K., Washougal, WA