God's Whipser.
March 29, 2010
God whispers to me, his voice flowing in the wind, gentle and cool. His voice blows into my hair, swaying it back and forth. His voice is faint but stern. He tells me to forgive. He does not ask. He does not pled. His voice is not angry nor does it crack. His voice is full and sure. He tells to forgive. He tells me to forgive the one that is gone. He tells to forgive him for calling the one I loved home.

He wants me to forgive. How can I forgive? I am told to forgive when there is nothing but anger. My heart seethes and aches with each beat. It longs with despair. It churns with emotion but not forgiveness. The wind blows, harder. A few birds over head bellow and chirp, playing God's harmony. The harmony, sweet and soft like silk against my sink, tells that of destiny. The destiny for each and everyone of us, playing out in the mouths of mother natures finest creatures.

Forgive, the word echoes through the harmony, through my ears as God whispers it once more. The word is spoken like a must. In a sense it is a must. A must of God and his will. I want anything but to forgive. Forgiveness now has became a word I do not know. A word that tries to seek its way in. How can I allow myself to forgive God when he took the one dear to me? Why would he cut a young life short? That is what I ask God, why. However, he does not answer. Leaving me to bake in my hatred and sorrow. Leaving me to find out the answer all on my own. Leaving me to reach for what's so far out of my grasp, forgiveness.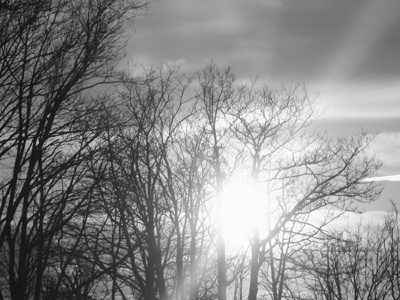 © Emma C., Gardner, MA