After
March 20, 2010
I wake up from the dream, where you're gone and I'm still here. But the dream doesn't end, and I know that it's real. That I'm alone.
Three years, and still, the sky is silent.
I'll update you on what you missed:
1. Our house collapsed a long time ago. I don't know how long, but it's gone now.
2. I'm recovering from an illness. I'm proud to say I fought it off, all by myself. I didn't need your antibiotics. I survived.
What else?
3. I hear voices, sometimes. I see things. Shapes that could be people in the shadows.
4. I've forgotten your face.
I remember the little things. The scruffy blonde hair. The ragged fingernails. I know your eyes were brown, but I can't picture them.
I figure you've forgotten me, too. Even if you came back, you'd never recognize me. I'm beaten, exhausted, half-starved. My skin is brown from the sun. Remember the sun? I hope that you freeze up there, that you forget what it is to be warm. I hope you forget the feeling of the wind in your hair, and mud against your toes. I hope you forget grass and trees and rivers and flowers and blue sky. I hope you forget everything that once made you call this place home.
There's more.
I don't need you. I can survive on my own. I'm glad you left. My battle scars would shock you. Proof that I can fight. Proof that when you come back, damn it, I'll kill you. For abandoning me. For pretending to love.
I miss you sometimes, but three years have come and gone.
You are dead to me now.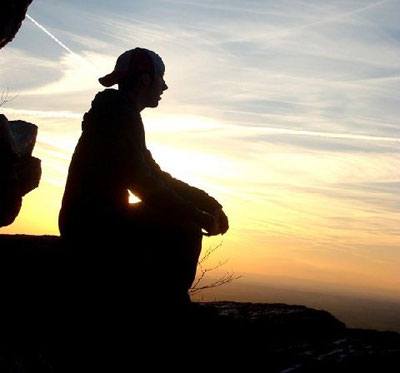 © Amanda M., Smithsburg, MD