Great World
February 12, 2010
I gazed over my computer screen at his dirt streaked face, "What do you have to offer to our new order," I asked him.
He looked at me with big, pleading green eyes that sparkled. Maybe it was tears, or maybe it was the inexplicable shine that children have even when their world is ending. Oh yes, his world was ending. The time for beggars and vagrants who had no talent was over. Our new order would take care of that. I remember my own childhood, I remember how I, too, thought compassion for those who leached off of others.
"Ma'am, I need food. Ma'am please, I gave my last coins in last time," he mumbled, looking desperate. This was a world for the desperate. With nowhere to go they crowded around our building begging for food. Our leader, may god bless her, has a kind heart and asked us to sell them food. But soon when the poor began flocking around from the entire wasteland; the problem had to be eliminated.
"I am very sorry but we cannot help those who cannot help themselves," I read off the script scrolling across my screen. I remember when I was a child, many people had a computer. I remember flashy games and thing you could do. I remember how people became so dependent on their little screens. Out great leader and creator freed us from that dependency. I am grateful to her, we are much fewer now. We don't need nature anymore.
I watch as he turns around and scuttles away to the ragged looking woman. She smiles, she knew what would happen. Soon she would have no choice but to give the boy up to school. And then she would go somewhere where her body would be disposed of cleanly. Our great creator values human life, she always gives people the proper burial.
I remember something, about a little brother with pleading, green eyes who died in the first destruction. My heart twinges as I remember all of the love lost in the first day leading up to the beginning. But I am grateful to our leader, who we love and who loves us. She let us live in this great world. I love our world.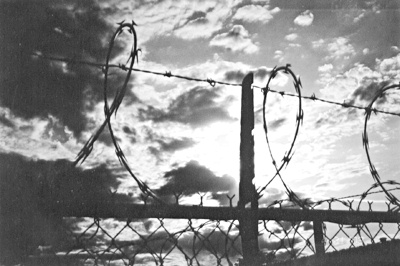 © Jessie W., Wichita Falls, TX