Toxic
January 9, 2010
Run! Run! I ran my fastest away from this shadow. It wasn't just a shadow because it moved on its own. By itself with no actual object or being to move. In fact, the shadow was not on the ground. It was like a tiger or a wolf, but a creepy shadow.
It was only 12 ft away from getting to me. My feet flew and as soon as i saw a narrow alley, I went through it. I jumped in between two dumpsters and trash bags. I saw the shadow quickly pass by me. *Sigh*
I closed my eyes as hysteria overcame me. I panted like a dog. My skin was layered in dirt and sweat. I looked at my tatoos upon my whole forearm up to the palm of my hands.
I awoke this morning with these new marking. I had no idea where they came from. I can't tell anybody about this. I would become a freak.
My heart beat fast and my tattoos glowed with a turquoise light. I felt extremely light headed.I stood up and squeezed out of the garbage. I tried to hold my balance and walked home.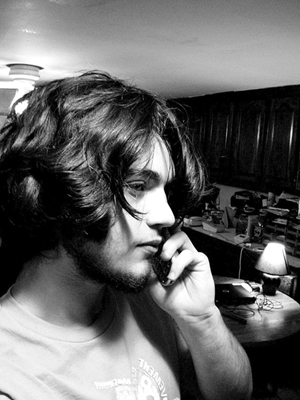 © Zachary P., Brooklyn, NY