The Familiar Dark
December 31, 2009
It was the eve of the scientific unveiling that would bring humanity out of the dark, or so Jeremy said.

Jeremy Screech, a PhD fresh out of Yale postgrad, was entering the field of environmental sciences with a bang—a project he was sure would win him a Nobel Prize, maybe more. No, definitely more.
He planned to spend his evening before his premiere presentation alone in his hotel room. This project wouldn't just change the world—it would change his world, in fact the metamorphosis had already begun. All of a sudden, those major corporations he'd always been hearing about but never really seen—they were there. They'd jumped out of their far-removed spheres and into his life, into everything. People would call him paranoid if he told them he could see the fingerprints of those oh-so-harmless companies in every face, in every cloud—in every leaf of every tree. Until he told them what he'd found. Cold, hard, scientific proof. Evidence of what they had done, what they were doing, how their operations had seeped like poison, like cancer, into the fibers of the planet.
His cloud of reverie popped with a knock on his door.
Smashing his face against the cold door to peer through the peephole, he leaned into the pinhole of light and saw through the bubble of glass the distorted face of a—a woman.
"Holy s***," he muttered.
He tried to crack the door open and tell her to leave, but she muscled it open and slinked through the narrow opening, her skintight dress making an odd shushing noise against the wood and metal.
"Hello." It was somehow a growl and a purr at the same time. He sucked in his breath.
"You need to leave." She ignored him and pulled off her dress. "Really."
She came closer, his eyes so wide that she was surprised he didn't see the hypodermic needle she had hid in her hand and jabbed into the base of his neck.

But not surprised enough to forget what she came to do, and not surprised enough to leave a trace when she came out.


Morning dawned, Jeremy dressed, and the conference room was abuzz. Hundreds of bald heads and combovers turned to face his shock of chestnut waves and daring black eyes, with a hairline scar on the crown of his head that even he would never notice.
"I am here," he said, "to deliver shocking news." Not a stellar opening, but he hadn't hit his stride yet. That would come. "Look around you. Look at the world, the trees, the faces. Yes, it's all good, all natural. All as it should be. But something—"his voice was rising now, gaining energy. "Something—doesn't fit. And gentlemen, I've found it. I've found what we've been looking to fix all these years but could never find. I've found that missing thing inside your soul that you could never pinpoint but you always knew should be there. This," he said, "this is the final crossover between science and feeling, between your own perception and absolute fact. And it isn't natural—we've made it. And by 'we' I mean and elite few, who assembled themselves together and call themselves…"
She was at the back of the room, more thoroughly clothed than before. He couldn't see her, and even if he did he wouldn't remember her. She had come to watch the farce. He'd gotten farther than most, he'd made it to the presentation of the thing, but she knew he would fail. They always did. For a brief moment, before he said it, she savored the feeling that it might have gone wrong—the slightest possibility that she was inaccurate and the voices of the silenced scientists would finally be heard through this impudent twit.
And then she laughed to herself—no such possibility existed. She savored even more the vacant look that seized his face for a split instant, the choking and the sputtering as his brain struggled to piece together synapses from the perfect mess she'd left.
He leaned into the microphone and said it, whispered it like it was the greatest secret ever told.

"…It was the f****** elves, I tell you."

His data, his slideshows, his documents were all wiped clean by his own unknowing hand, he went on for a good three minutes about the Elven Folk and their Mysterious Ways.
Then, even she was surprised at how soon security swooped down on him and had him in their talons.
Only then, she smiled—she returned to her office building, and reported to her boss over coffee and donuts that their secret was safe. Just as it should be.

And humanity plowed on through the dark.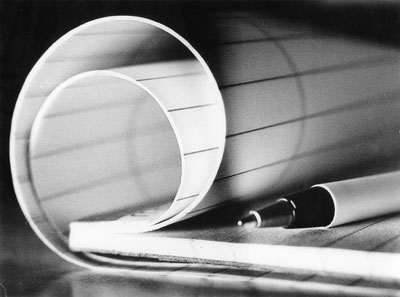 © Samantha M., Bethel, CT