Mystery Girl
October 1, 2009
~Prologue~


I'd always thought that my school was unusual. I'd never thought that it'd be like this though. Burning up like a candle, students were flocking out of exits as fast as they could. I had been already outside for the track meet when I spotted the strange black figure hovering above our school, with a large bazooka-like object in its arms.

Before the chaos, I had been blasting my ears with music by Paramore, they had always helped me concentrate. The noise from the blast had overpowered my music, and startled me. I had pulled out one headphone. The people around me were starting to get frantic as the flames got closer to the track field. I took a closer look at the flying object. Did it have, wings...? Bat wings? It did. As I looked more intently it became clear that it was a female. A young girl who appeared to be just about my age.

She looked disgruntled, scowling at the school. I didn't know what she was here for, well obviously to burn the school down, but I didn't know why she existed. It intrigued me. But I had a track meet, I couldn't be distracted by some random girl right now.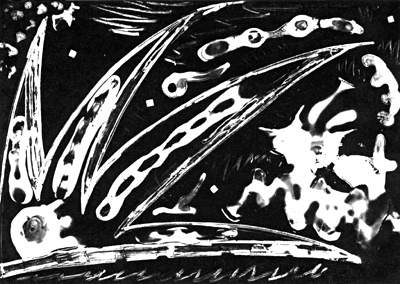 © Chelsea G., Aberdeen, SD