ZACHAEAN REVOLT
November 23, 2009
THERE ONCE WAS A MAN NAMED, ELIMI, THE KING OF GALATIA. HE ATTACKED THE CONFEDERATE PROVINCES OF DIXIE. HE CONQUERED THEM AS WELL AS AMERICA, ALL OF EUROPE, & ALL OF ASIA. SOON A MAN NAMED CHRISTOPHER ZACHAEUS, A DIXIAN OF THE TRIBE OF AMOR, WITH HIS SONS, CHRISTOPHER II, HYRCANIA, SPENCER, GARAN, & LEE, REVOLTED WITH HIM AGAINST THE GALATIANS.
THEY FOUGHT FOR DAYS & DAYS. THE KING'S SERVANT, ELIOSI, SAID,
"LET'S EXTERMINATE, DIXIE OFF THE WORLD. FOR THESE ZACHAEANS
ARE TOO STRONG."


BUT THE ZACHAEANS FOUGHT IN THJE NAME OF JESUS CHRIST.
SOON THE ZACHAEANS SLEW 2,500,000 GALATIANS. THEN KING ELIMI,
SAID, " LET'S DESTROY DIXIE, AMERICA, & MEXICO. FOR THEY HAVE
REVOLTED AGAINST US." THE ZACHAEANS WARRED WITH GREAT STRENGTH. SOON THE ZACHAEANS WON DIXIE'S INDEPENDENCE.




THE WAR WAS CALLED THE "ZACHAEAN REVOLT." THE ZACHAEANS WERE LEADING DIXIE BACK TO JESUS. BUT EQ,
PRESIDENT OF AMERICA TURNED AMERICA AWAY FROM JESUS TO ALLAH. BUT SOON HYRCANIA BECAME KING OF DIXIE.
HE WARRED ON AMERICA & SLEW 4,000,000 IDOLATERS.
BUT THEN AMERICA REPENTED & WORSHIPPED JESUS AGAIN.


THEN HYRCANIA KING OF DIXIE CONQUERED AMERICA & CANADA.
BUT THE CANADIAN KING, KING QUAMON, REVOLTED. SO HYRCANIA
SCATTERED THEM IN THE ARAB LANDS. THEN HYRCANIA DESTROYED ALL OF THE WEST BANK, GAZA STRIP,SYRIA,LEBANON,JORDAN, & TURKEY. THEN PUT THE SCATTERED ISRAELITES IN THE LAND.


THE ISRAELITES STARTED WORSHIPPING JESUS.
BUT THEN HYRCANIA STRENGTHENED ISRAEL.
THEN ARABS FEARED ISRAEL, BECAUSE THE LORD WAS WITH
THEM. BUT THE EMPIRE HYRCANIA BUILT, EXTENDED FROM
AMERICA TO JAPAN.


BUT NEVER AGAIN DID ARABS FIGHT WITH ISRAEL.
HYRCANIA DIED 2089. HYRCANIA II BECOMES KING OVER DIXIE AT
HIS CITY OF HYRCANAEUS. THE JEWS LOVED JKESUS AS DIXIE

DID. BUT SOON ISRAEL WARRED ON GEORGIA. THEY TOOK THEIR LAND. BUT THE NEW ISRAELITE KING WAS, SAMUEL S. JOHNSON.
THEIR KINGDOM WAS AS BEAUTIFUL AS THEIR LAND. THE DIXIAN
KINGDOM WAS CHRISTIAN. BUT THE MUSLIMS REVOLTED. SO
HYRCANIA II SCATTERED THEM. HE LOVED JESUS MORE THAN HIMSELF.
BUT SOON THE GREECIANS CONQUERED THE DIXIAN EMPIRE.


THE ZACHAEANS REVOLTED AGAIN. THIS TIME THEY SLEW
45,000 GREECIANS. BUT THEN KING WADE OF ITALIA CONQUERED
THEM. THEY REVOLTED AGAIN. THIS TIME THEY WON INDEPENDENCE
FOR DIXIE. THE ENEMIES OF DIXIE BECAME THEIR SERVANTS
AGAIN.


THEN HYRCANIA, IN HEBREW, WROTE I ZACHAEANS & II ZACHAEANS. SO DIXIE REMEMBERED THE DAY THEY WON
INDEPENDENCE FROM AMERICA. THEY HAD A FEAST CALLED
"DIXIE DAY." DIXIE & AMERICA CELEBRATED THEIR FEASTS TOGETHER.
BUT NO MORE CONQUESTS OF DIXIE TOOK PLACE.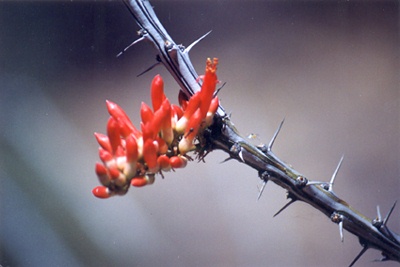 © Andy G., Phoenix, AZ