The Magic Shoes
October 23, 2009
It was Tuesday after school around 6:00p.m at dance class. We were stretching everyone had a friend except for me, but I was ok with having no one to talk too. Our coach started teaching us a dance. Everyone was catching on. I was trying my vest. Our coach had us go up 1by1 to so the dance. It was my turn so I took a deep breath and the music started. I did the parts I remembered. When I finished everyone started laughing. I was so embarrassed I started crying and ran out of the building and ran home. But while I was running I passed by a store filled with many different things.

I decided to go in because maybe there was something in there that could cheer me up. I was looking through the store and saw a pair of dance shoes. Something about then seemed magical. So I asked the women at the front desk how much they were. She said I could have them for free! I was so excited! When I got home I put them on and got up to practice the dance because maybe I could get better and no one would laugh. Before I knew it I was doing the dance.

Once again we went up 1by1. The music started and I hit the moves perfectly. When I ended the dance I waited and no one was laughing instead they stood there with their mouths wide open. I heard one of the girls whisper "what happened to her?" After practice I was walking home the exact way I went before and the store was no longer there. Maybe there was no store and no shoes. Maybe I had imagined it all, but I didn't care I got what I wanted and that was to be a great dancer.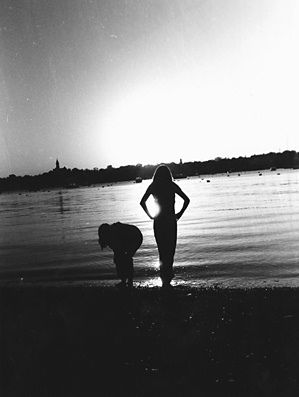 © Hadley B., Marblehead, MA