Edgar's Unnatural Boarding School Prologue
October 19, 2009
I don't care what you say.
And if you're talking about him, I really don't care. In fact, if you're talking to me at all at this moment, you mean nothing.
That's right, I said it. Those cruel words above.
And don't get mad, saying 'but he's so sweet!' or 'what did I do?' and stuff like that; I'm not buying it. I may not have the best experience with the males, but I know enough to know that he's out to get me.
And I know you're here to help.
How could you not see through him? He's got the creepiest looks; those dark black curls, that pale skin, those long, lanky yet buff ligaments. It was creepy enough when I saw him stalking me in the alley way last night…and don't even get me started on his eyes!
Yup. He's the physical form of the adjective creepy. He even has that deep voice; the one that you would scream about if he whispered in your ear when you least expected it (and I say this from experience).
Okay, sure, you think that's handsome, but just wait until he stares you down with those big blue eyes, staring deep into your secrets; maybe then you'll understand!
…So maybe you won't. Maybe you'll squeal from it and faint, foaming at the mouth.
But it still doesn't justify anything. Because I hate him, and I always will. Because of him, my life has been altered so much that I can never go back. He broke into my life, and all that is on my mind is him. But this fast beating in my heart means nothing; it's just bundled fear is all.
Of course, though, I don't fear him, I fear that all of my hate for him will somehow betray me.
It's like when your grandma tells you that story about the protagonist and antagonist, and says that the antagonist's hate destroyed himself. I don't want to die because of my hate, I want him to die because of my hate! I'm not a bad person, I deserve to see him suffering! We'd be even!
Being stalked down a dark creepy alley way is no way to get someone's attention, and having a playful grin doesn't help, either! That man messes with people's heads, and he gets a kick out of it; especially when he messed with mine! Ugh, just remembering this makes me hate him more…
But now that I think about it, it seems completely ridiculous that I shall lose this battle, since this is the deepest hate I have ever had. I mean, plenty of people win because of hate! Just look at the world today, you know what I mean? Corruption, jealousy, pride; all of those things win!
I just worry that once I go to this forsaken school (once again, thanks to him!), everything will turn upside down; or, at least, more than it already has.
Which brings me back to the point of this complaint. I will explain this mess to you in detail so that, you'll, surely, hate this foolish man more than me.
I mean, if that's possible. Because no one could ever hate Ivor Cortell more than me.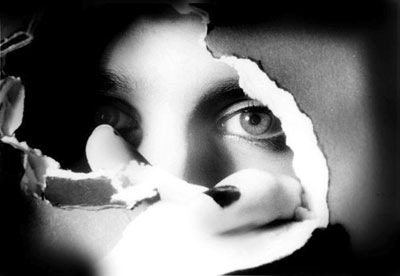 © Tabatha B., Peoria, IL